How it
works
Upwork Enterprise combines
technology and services,
giving companies a single
source to get more done
with skilled freelancers.
Learn More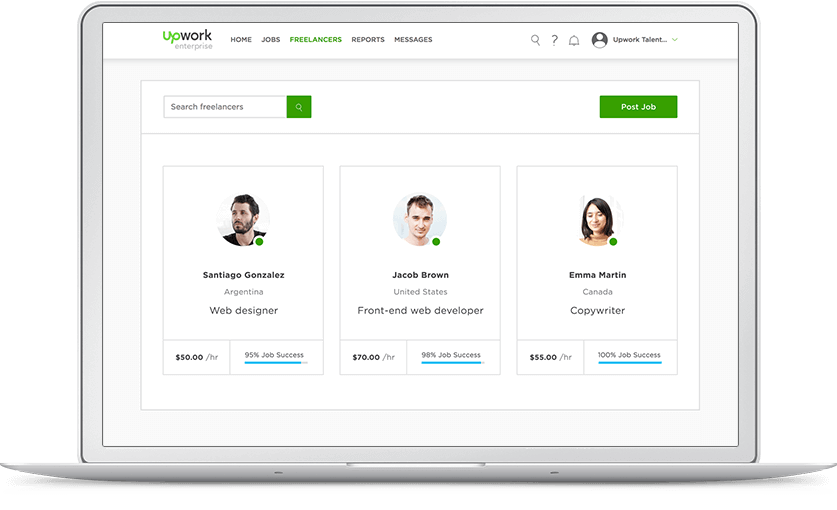 HIRE
Find top candidates in your company's private pool of freelancers, or let our team screen and create a shortlist. Then use Upwork to document contract terms and kick off projects.
WORK
Use Upwork to easily manage work and collaboration between internal and freelance teams. Set permissions to grant proper visibility by team and role.
PAY
Automate, accelerate, and streamline payments by consolidating multiple freelancer invoices into monthly billings. Make payments to 180+ countries.
MEASURE
Run real-time reports on freelancer spend by hiring manager, team, line of business, and more to help make informed budgeting decisions.
Uniquely designed
for
your needs
We help you design your contingent
workforce program so
freelancers comply with onboarding, classification, and
disbursement processes set by your organization.
Learn More
Why Upwork
enterprise
delivers more
Four key components that lead to a better freelancer solution:

"The very nature of work is changing, because of new platforms that allow talent to connect to markets in wholly
new ways.
World Economic Forum /
Human Capital Report 2016
Want
to
learn more?

get more
done with
freelancers.
See how your team can