Luke S.
Marikina City
, 
Philippines
Creative Copywriting Descriptions
I am a young student in asia who look for an opportunity to grow, And I ensure that I can provide a result for your offer. My name is Luke and I have a lot of experience with Copywriting and Marketing. My sharp wit and razor-sharp intellect allows me to think on my feet and come up with creative solutions in the face of any challenge. My unwavering commitment to success and my ambition to succeed drives me to put forth my best efforts in every task I undertake, no matter the difficulty. I have an eye for detail and can quickly assess any situation and come up with an effective plan of action. I am a highly motivated individual who takes pride in all my achievements and strives to exceed expectations.I am a highly capable and experienced professional with the skills and knowledge needed to make an immediate impact in any client organization. I have a proven track record of success in developing and executing successful strategies, My experience includes leading teams in developing innovative solutions to complex problems, managing large-scale projects, and providing comprehensive analysis and insights. I have a passion for creating positive client experiences, building relationships, and delivering high-quality results. I am confident in my ability to exceed expectations and deliver excellent results for my clients. At $29 I can guarantee to deliver the result with Quality. Here are the services I can offer: - Creative Copywriting - Landing page Copywriting - Website Copywriting - Ad Copywriting - Script Writing ( Video Content ) - Cryptocurrency Marketing - Social Media Management - Loan and Interest Computation ( Long term computations ) I have the materials and time to produce quality results as well as experiences. ================================================================================== Email: Santiagoluke22@gmail.com grow together soon, Luke
Portfolio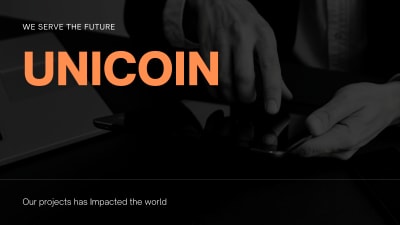 Crypto Copywriting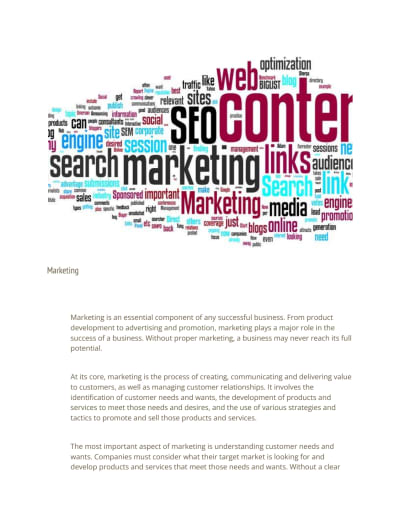 Marketing Importance
Luke S.
Marikina City
, 
Philippines
Creative Copywriting Descriptions
Specializes in
I am a young student in asia who look for an opportunity to grow, And I ensure that I can provide a result for your offer. My name is Luke and I have a lot of experience with Copywriting and Marketing. My sharp wit and razor-sharp intellect allows me to think on my feet and come up with creative solutions in the face of any challenge. My unwavering commitment to success and my ambition to succeed drives me to put forth my best efforts in every task I undertake, no matter the difficulty. I have an eye for detail and can quickly assess any situation and come up with an effective plan of action. I am a highly motivated individual who takes pride in all my achievements and strives to exceed expectations.I am a highly capable and experienced professional with the skills and knowledge needed to make an immediate impact in any client organization. I have a proven track record of success in developing and executing successful strategies, My experience includes leading teams in developing innovative solutions to complex problems, managing large-scale projects, and providing comprehensive analysis and insights. I have a passion for creating positive client experiences, building relationships, and delivering high-quality results. I am confident in my ability to exceed expectations and deliver excellent results for my clients. At $29 I can guarantee to deliver the result with Quality. Here are the services I can offer: - Creative Copywriting - Landing page Copywriting - Website Copywriting - Ad Copywriting - Script Writing ( Video Content ) - Cryptocurrency Marketing - Social Media Management - Loan and Interest Computation ( Long term computations ) I have the materials and time to produce quality results as well as experiences. ================================================================================== Email: Santiagoluke22@gmail.com grow together soon, Luke
Portfolio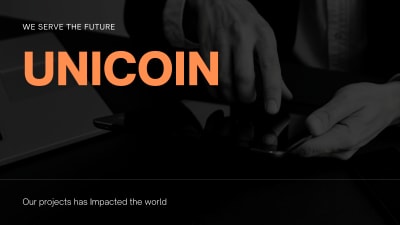 Crypto Copywriting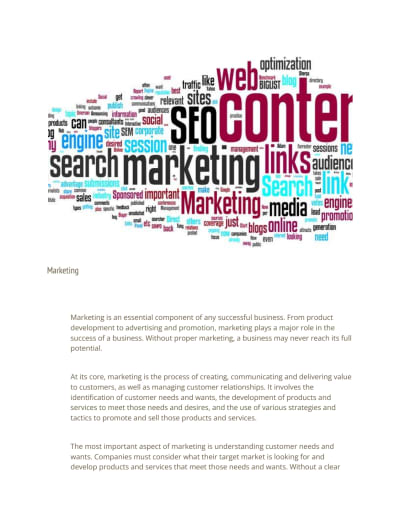 Marketing Importance
Search for other talent
Browse similar freelancers
Browse and buy related projects