Design Consultation with Yauheni L.
Design Consultation with Yauheni L.
Over the past six years, our team has finished 100+ mobile and web projects for different clients and industries. We tried different backend and cloud solutions; we used client designs and made apps using our own. So we know the process of any complex app creation from just an idea to a real product.

We can answer any questions related to the process itself from start to finish, any possible issues that might appear while developing mobile or web applications using designs, and how to prevent or resolve them — all the technical aspects regarding the process (Design -> Development -> QA -> Release -> Repeat).

Please do not hesitate and schedule a meeting; you will be able to get answers from our lead specialist or directly from our CEO and CTO.
Get personalized advice on:
Mobile App Design
Product Design
Web Design
web application
android app
react native
ui/ux prototyping
ios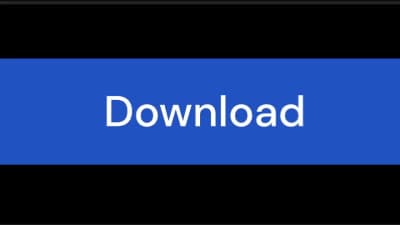 Proficient UI/UX Designer | Web and Mobile Apps | E-commerce | SaaS
Lincoln, United States
 - 11:24 am local time
Hey there!
I am a UI/UX Designer by my nature. I was working remotely on Yelp and Other "Big Name" companies like Keeper, SMUD, and HUBX. For these years in the US, I was also involved in a few startups called BAU5, Menus.com, Blazenow, Bloom, GoFlow, Walkli, Zeamo, B6A, and Renovate Simply.

I have over 9 years of experience in Mobile & Web UI/UX design. I was an individual freelancer several years ago until I started my own agency, where I managed to gather people who share my design principles, vision, and values. Thus, now I perform more like a CEO and a mentor for my design team. My goal is to reach new horizons in design with self-improvement and learning new technologies. I have a wife, sons, and crazy husky dog!

I'm kind person, and friendly. I always communicate with developers and my clients. Never had any problems with Jira or time reporting :) and I like to search for UX solutions when some issue appears.

I am always on the hunt for new technologies, software, etc. And I'm a stress-free person, 80 lvl :)
Always hitting deadlines!

⚙️ SERVICES
- User Interface Design
- User Experience Design
- Website Design (Mock-Ups)
- Mobile App Design(Android/iOS)
- Corporate / Brand Identity
- Logo Design

SERVICE GUARANTEED
✔️ Revision till you are satisfied
✔️ Multiple format files in handover
✔️ Support on files after project completion

Sounds exciting?
Let's talk about your project! I am ready to hop on a call with you at the nearest time.

What to expect
Schedule the consultation
Choose from the freelancer's available days and times.
Get advice for your custom needs
Share details about your project and what you want to talk about. The freelancer will review and reach out if they have questions.
Join the Zoom meeting
1-on-1 meeting with the freelancer to discuss your needs and project.
Approve the work
The freelancer will finish up the documents you asked for and send them to you for approval:
Before the consultation
Here's what Yauheni will need to know before you meet
Tell me about yourself and what you want to talk about
We engaged with freelancer to set up a brand identity plan for our firm. Yauheni's agency was professional and displayed credibility alongside a brilliant portfolio of work which was enough for us to move forward. Our firm is looking for graphic design, brand management, and will later lead into UI|UX and app development. We feel this was the perfect match to keep the integrity of our brand!