You will get an admin panel/ dashboard for your websites and apps
Jamal H.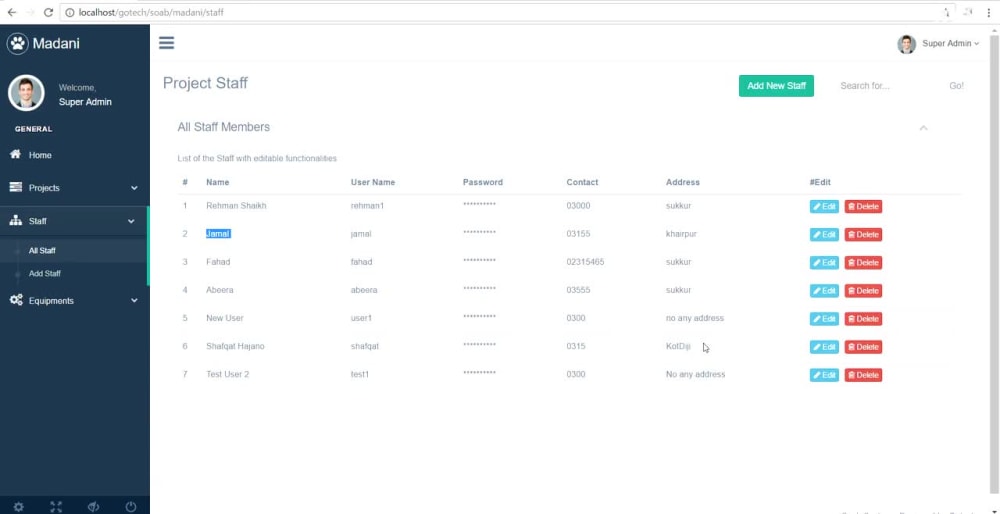 You will get an admin panel/ dashboard for your websites and apps
Jamal H.
3 days
delivery —
Aug 18, 2022
Revisions may occur after this date.
Upwork Payment Protection
Fund the project upfront. Jamal gets paid once you are satisfied with the work.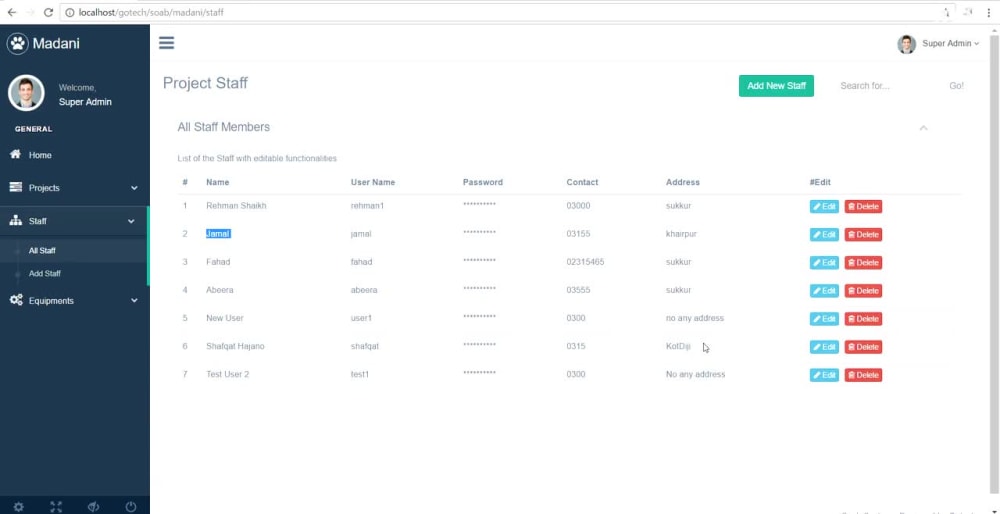 Project details
You might be looking for a developer to make an admin panel. We are a team of developers having excellent command over frontend and backend technologies.

Our solutions can help you find your product sales, customers, sellers, stock in user-friendly graphical interfaces. Other essential features include user permissions, pdf/excel reporting, paginations, import and export data.

You can smoothly read, find, create, edit and delete the content of your respective website or app. The admin panel is responsive so that you can easily access it from any mobile or computer.

We produce highly efficient logic and algorithms to achieve fast and accurate results. In addition, the codes are written professionally with comments.

We ensure that our service includes delivery on time, high-level support, data privacy, and no learning curves.
Programming Languages PHP, HTML & CSS, JavaScript
Coding Expertise Cross Browser & Device Compatibility, Design
What's included
Delivery Time
3 days
7 days
14 days
Optional add-ons You can add these on the next page.
Additional Page (+ 1 Day)
+$25
Content Upload (+ 3 Days)
+$25
Frequently asked questions
Khairpur Mir's, Pakistan
- 3:30 pm local time
Want to make a website or mobile app to grow your business?

I have been developing websites and mobile apps for the past five years and know how to develop interactive and attractive apps.

With my past experience and solid educational background in CS, I can handle all kind of hustles such as security, responsiveness and search engine optimization.

Work Done so far:
- Ecommerce
- Dynamic Websites
- Mobile Apps
- Admin Panels / Web Apps
- Inventory Management System
- Vehicle Management System
- Admissions Management System
- School Management System
- Question Bank

Please contact me for your custom quote for all your needs.
Steps for completing your project
After purchasing the project, send requirements so Jamal can start the project.
Delivery time starts when Jamal receives requirements from you.
Jamal works on your project following the steps below.
Revisions may occur after the delivery date.
Analysis, Development, Testing, and Deployment of the project
1. Analysis - To Choose the technology architecture. 2. Development - The progress of application development. 3. Testing - The code passes all the valid inputs and produces accurate outputs. 4. Deployment - Uploading the project to the server
Delivering the first draft
Clients can review the live project and ask if there are any modifications required.
Review the work, release payment, and leave feedback to Jamal.