You will get a hotel / hospitality business operations improvement plan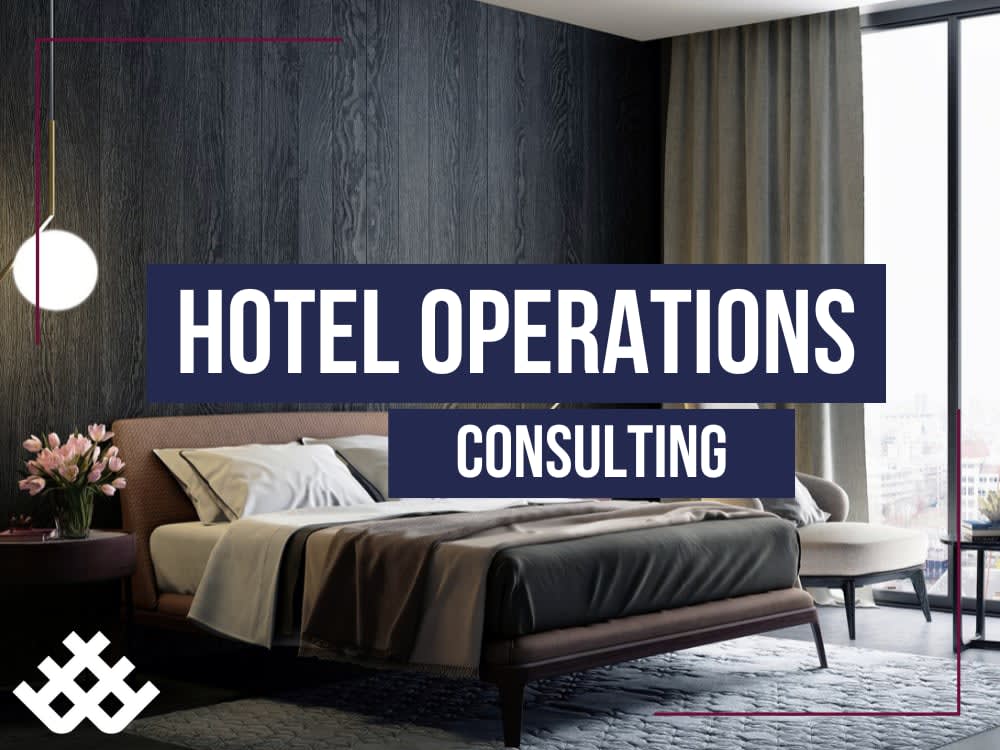 You will get a hotel / hospitality business operations improvement plan
Quick Consultation (2 hours)
Address immediate needs, give high-level feedback, or perform a quick review.
Live Consultation (Minutes)

120
1 day
delivery —
Sep 28, 2023
Revisions may occur after this date.
Upwork Payment Protection
Fund the project upfront. Adam gets paid once you are satisfied with the work.
Project details
With our comprehensive hotel operations analysis, we identify areas of opportunity across all areas of your business, from guest experience to back-end management. We devise strategies that enhance operational efficiency, employee performance, and guest satisfaction, ultimately driving higher revenue and improved online ratings. Whether you're recognized by Forbes or AAA—or aspire to be—we provide a tailored roadmap to elevate your hotel's operations and ensure outstanding guest visits.
Industry Food & Beverage, Travel & Tourism
What's included
Delivery Time
1 day
5 days
10 days
Live Consultation (Minutes)
120
180
300
Optional add-ons You can add these on the next page.
Additional 10 Minutes of Consultation
+$50
Review the Highest and Best Use & Market research Study Report
Airbnb Arbitrage - Best Locations Now - Research Report Needed!
Adam was very thorough and provided a load of valuable data for my project. I would highly recommend him to anyone in question. Five Stars!
You will get an Airbnb / Vacation Rental operations improvement plan Adam, exceeded my expectations!
I was promised to have this report by Wednesday and he instead had it to me by Tuesday.
I was pleasantly surprised to see that Adam under-promised and over-delivered.
You will get an Airbnb / Vacation Rental operations improvement plan
Adam, is very good about getting back with me and he promised he would have this by Wednesday and instead completed it on Tuesday. Adam under-promised and over-delivered.
Expert to help develop viral loyalty marketing program for innovative travel and hospitality app
Adam is an expert in the hospitality field. We needed him to provide an in depth report for a complex hospitality loyalty program and associated technology solution. He went above and beyond and provided exactly what we were looking for in a timely manner. Excellent work!.
Hospitality Consultant | Hotels | Airbnb / Vacation Rentals
Seattle, United States
- 12:50 am local time
✅ HOSPITALITY Consultant and hotel executive specializing in increasing revenues, driving higher profit, improving KPIs, optimizing operations and improving customer reviews for accommodations businesses.

Whether you're looking to retool a process or develop a competitive advantage, I can help you achieve your goals.

I'm the Co-Founder and CEO of a vacation rental management company and the Founder and Principal of a hotel management and consulting company that provides operations support, asset management, and sales & revenue planning for hotel owners and lenders. Our services stabilize hotels and vacation rentals, increase revenue and market share, and drive better customer reviews.

I've been in the hospitality industry for nearly 25 years. Before starting my companies, I was a General Manager and Vice President of Operations for luxury hotels across North America.

Some of the services I offer on Upwork include:

1) AIRBNB / VACATION RENTAL CONSULTING - The principles of luxury hotel management transfer perfectly in to the vacation rental world. Whether you're looking to drive more business to your property, improve guest reviews or optimize your operation, I can help.

2) BUSINESS TROUBLESHOOTING: Do you need help with a problem in your hotel or restaurant? I provide expert evaluation of your business challenges and the optimal solutions.

3) BUDGETS / CASH FLOW: How to increase your profit and cash flow right now.

4) PLANNING / STRATEGY: Short and long term strategic planning for your business.

5) OPERATIONS: Evaluate gaps in processes driving better adoption, execution and outcomes.

6) SALES / REVENUE MANAGEMENT: Strategies and practices to improve market share and relevant KPIs.

7) SAFETY / RISK MANAGEMENT: Code compliance, preventative maintenance programs and general practices.

8) SERVICE AUDITS / EMPLOYEE TRAINING (VIRTUALLY DELIVERED) – Evaluate customer touch points with gaps and opportunities in delivery. Preparation for AAA/Forbes visits and employee service training based on how the bet hotels in the world operate.

I'm an operator at heart and comfortable getting my hands dirty. It is with that spirit and operations expertise, that I will help solve your problem and push your KPIs in the right direction.

Feel free to contact me and let's discuss the best ways we can get your project done together.

Best,
Adam

Steps for completing your project
After purchasing the project, send requirements so Adam can start the project.
Delivery time starts when Adam receives requirements from you.
Adam works on your project following the steps below.
Revisions may occur after the delivery date.
Initial Call
We will schedule an initial call to discuss the details of your project and outline a plan of action
Secret Service Audits
We will proceed with secret shops (calls) of your customer service teams and departments, verifying results against your existing standards and best practices within the hospitality industry.
Review the work, release payment, and leave feedback to Adam.