You will get a high quality illustration for your ROBLOX character
Amine D.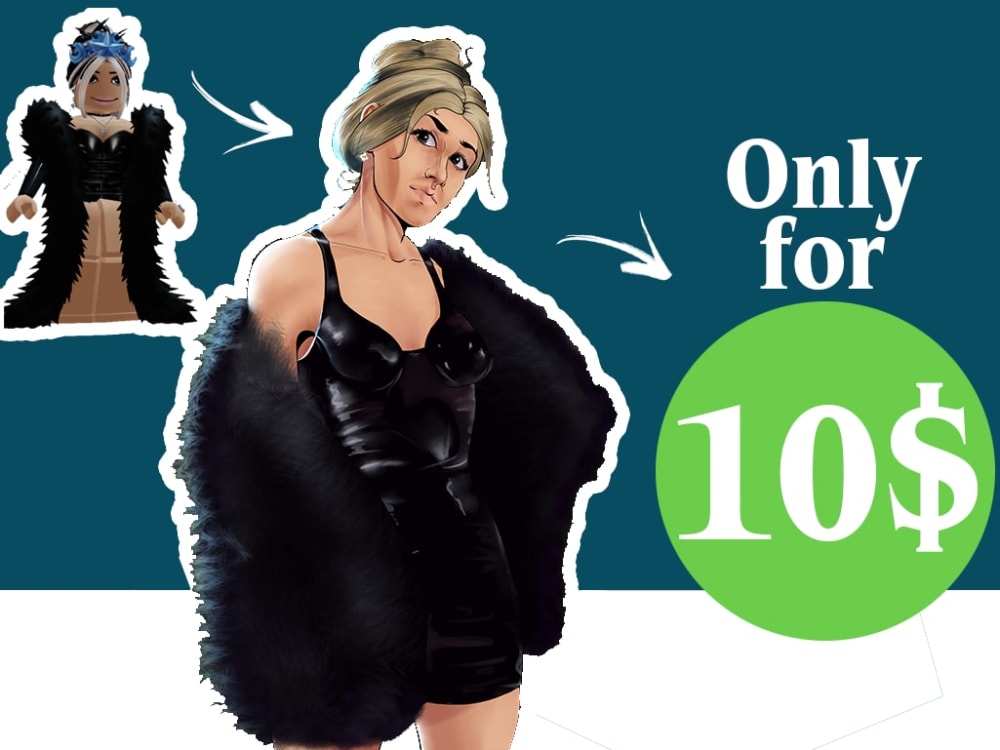 You will get a high quality illustration for your ROBLOX character
Amine D.
BASIC PACK
i will draw draw your roblox skin in the pose or the style that you want
2 days
delivery —
Sep 24, 2023
Revisions may occur after this date.
Upwork Payment Protection
Fund the project upfront. Amine gets paid once you are satisfied with the work.
Project details
Elevate your ROBLOX avatar with personalized, eye-catching illustrations! As an experienced freelance illustrator, with more than 3 years of experience in character art under my belt, I provide vibrant and dynamic artwork that brings your digital character to life.

With high attention to detail, I create customized designs capturing your avatar's unique personality. From fierce warriors to stylish trendsetters, I offer a range of options that reflect your style and preferences.

Expect high-resolution digital files showcasing every aspect of your avatar, from hairstyles to outfits and accessories. Your illustration will be ready for showcasing, sharing, or printing.

With years of experience and a dedication to customer satisfaction, I guarantee exceptional service and timely delivery. Collaboration and open communication ensure your input shapes the final result.

Don't settle for a generic ROBLOX avatar. Let's create a personalized masterpiece that truly represents you! Contact me now to embark on an exciting journey of bringing your digital character to life
Illustration Type Any
Illustration Style Freestyle
File Format PNG, JPG, PSD
Optional add-ons You can add these on the next page.
Additional Figure (+ 1 Day)
+$5
About Amine
Casablanca, Morocco
- 10:13 am local time
Hi! amine a digital artist and illustrator with more than three years of experience in the art field under my belt, I've worked with more 20 clients from individuals to youtubers to business owners and all of them were satisfied with the results through Upwork I'm looking to expand my interconnections and collaborate with all types of clients that are looking for an artistic and creative product for there business or for themselves to stand out from the crowds

you can chose to work with me for my flexibility and my great time management i also take pride in making the best work with love and passion I'm looking forward to hearing more about your project.

have a great day :)
Steps for completing your project
After purchasing the project, send requirements so Amine can start the project.
Delivery time starts when Amine receives requirements from you.
Amine works on your project following the steps below.
Revisions may occur after the delivery date.
initial sketch
i will send the initial sketch here the client can have the modifications he wants
Review the work, release payment, and leave feedback to Amine.