You will get a high-quality photorealistic render.
Anderson Q.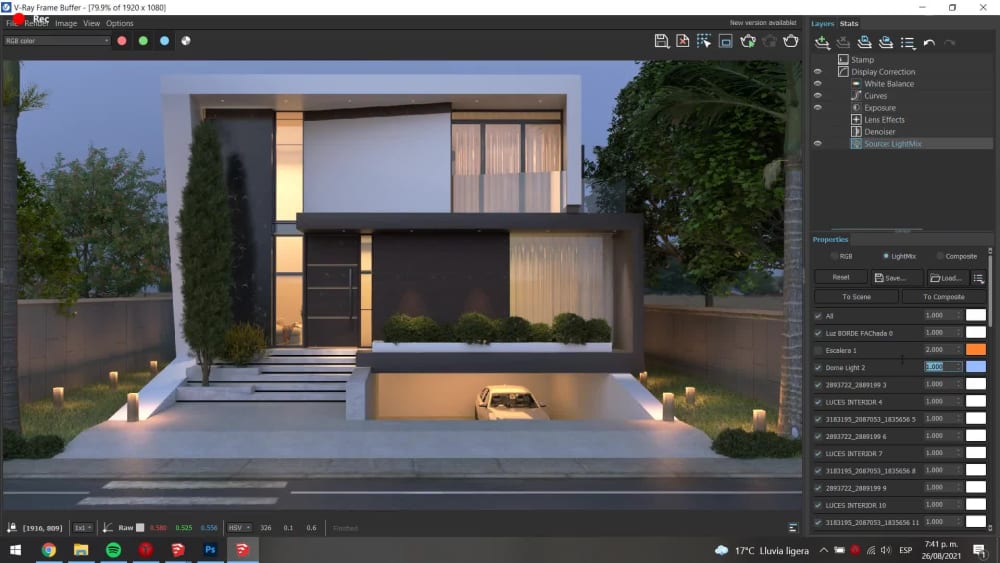 You will get a high-quality photorealistic render.
Anderson Q.
3 days
delivery —
Dec 9, 2023
Revisions may occur after this date.
Upwork Payment Protection
Fund the project upfront. Anderson gets paid once you are satisfied with the work.
Project details
Our company will provide you with high-quality renderings to visualize the spaces in the most realistic way possible, visualizing the finishes and materials that you want to apply in your project. We use top-quality furniture to create an innovative and elegant environment. Our main objective is to satisfy all the client's needs and offer an optimal and efficient service to change people's lifestyles.
Project Scale Apartment
Building Type Residential
File Format 3DS, DWG, JPG, RVT, SKP
What's included
Delivery Time
3 days
4 days
5 days
Architectural Walkthrough
Optional add-ons You can add these on the next page.
Additional Rendering (+ 1 Day)
+$70
About Anderson
Medellin, Colombia
- 3:54 pm local time
Architect specialized in the design of homes, high-impact projects, conceptualization of exterior and interior spaces, knowledge-creating architectural plans, hydrosanitary, structural, 3D modeling, and certified in photorealistic renderings.
Knowledge in programs such as AutoCAD, SketchUp, ArchiCAD, civilcad, revit, 3Dmax, lumion, V-ray
Steps for completing your project
After purchasing the project, send requirements so Anderson can start the project.
Delivery time starts when Anderson receives requirements from you.
Anderson works on your project following the steps below.
Revisions may occur after the delivery date.
3D Modeling
The first approach is made with the client, we know their needs, the scope of the project is made known, and according to the client and the complexity, the deadline is agreed, then we start with the 3D modeling.
Review the work, release payment, and leave feedback to Anderson.