You will get an awesome, well-designed, fully-functional site for you or your business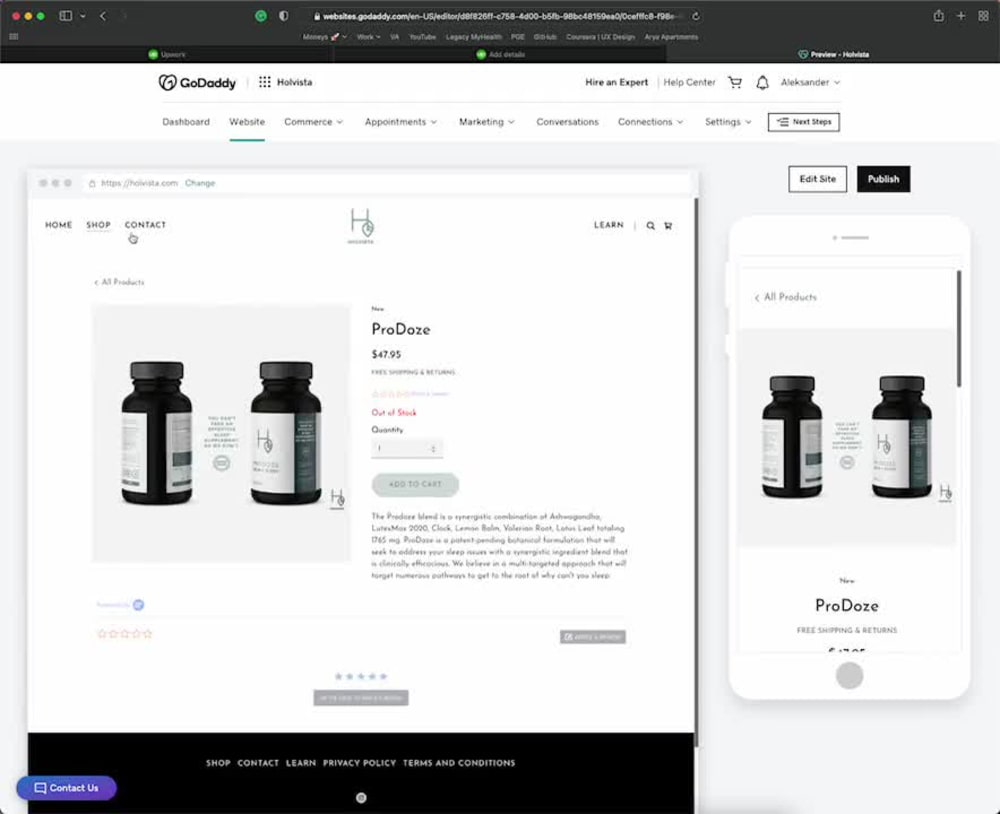 You will get an awesome, well-designed, fully-functional site for you or your business
Number of Revisions

Unlimited
14 days
delivery —
Dec 17, 2023
Revisions may occur after this date.
Upwork Payment Protection
Fund the project upfront. DARTAGNAN gets paid once you are satisfied with the work.
Project details
You will get a well-designed, fully-functional website for you or your business, that is sure to bring your brand to the next level. My recent projects include designing an e-commerce website for a flower shop in Ohio, creating an e-commerce website for a sleep supplement company in New York as well as designing a website for personal training website for a personal trainer in Lake Oswego, Oregon, where her clients can view and book services directly on the site.
Main Type Landing Pages, Website
$500
Number of Revisions

Unlimited
Premium Web Design | Landing Page Design | Wix | GoDaddy | WordPress
San Diego, United States
- 2:19 pm local time
I create high-quality websites for individuals and businesses that help them promote and sell their products and services by designing efficient landing pages as well as shop, about/learn, and contact pages.

𝐓𝐡𝐞 𝐰𝐨𝐫𝐤𝐟𝐥𝐨𝐰 𝐨𝐟 𝐭𝐡𝐞 𝐝𝐞𝐬𝐢𝐠𝐧 𝐩𝐫𝐨𝐜𝐞𝐬𝐬:
1. Briefing / Discussions
2. Research
3. Design concept / Prototype
4. Design Development
5. Revisions
6. Delivery

Please, contact me, I would be pleased to discuss your project and answer any of your questions!
Steps for completing your project
After purchasing the project, send requirements so DARTAGNAN can start the project.
Delivery time starts when DARTAGNAN receives requirements from you.
DARTAGNAN works on your project following the steps below.
Revisions may occur after the delivery date.
Recieve information from client
Receive any and all pictures, videos, and information the client wants to be displayed on their website. This includes mission/vision statements, information about what you or your business does.
Review the work, release payment, and leave feedback to DARTAGNAN.