You will get an outstanding youtube banner in 24 hours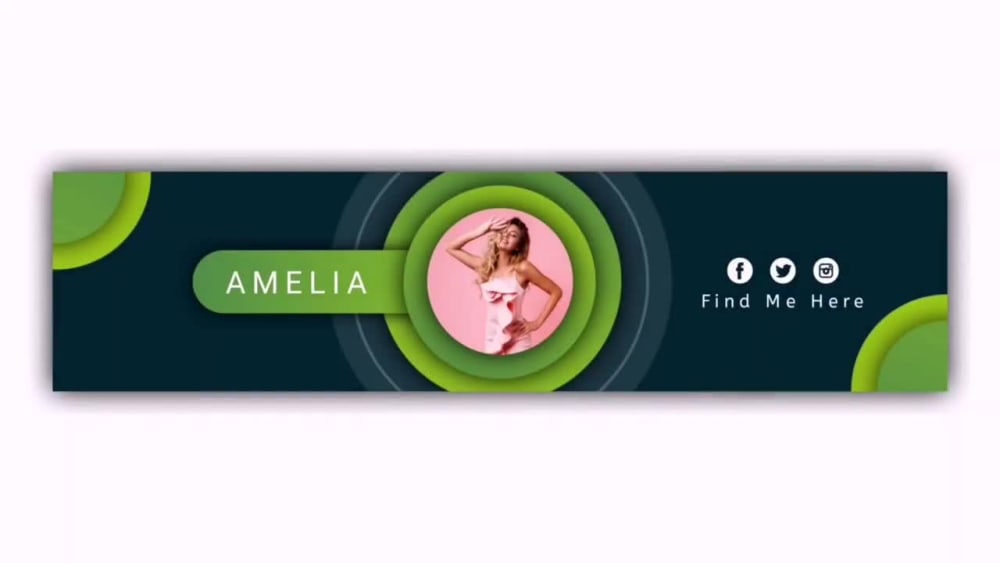 You will get an outstanding youtube banner in 24 hours
Number of Size Variations

1

Number of Revisions

unlimited
1 day
delivery —
Feb 5, 2023
Revisions may occur after this date.
Upwork Payment Protection
Fund the project upfront. Tahsir gets paid once you are satisfied with the work.
Project details
Hi there!

If you have a YouTube channel, you need a unique Banner Design to attract your audience.

Then you're on the right path to get it in just 24 hrs for just $5. I will create it for you to attract visitors as well; it will shine your channel profile too.

The Channel art size will conform to the standard size and will fit and look wonderful on mobile devices, tablets, computers, and televisions.

I stay online most of the time. So feel free to contact me for any doubts, queries or regarding custom orders.

Thanks:)
Main Type Static Banner
File Format JPG, PDF, PNG, PSD
What's included
Delivery Time
1 day
1 day
1 day
Number of Size Variations
1
1
1
unlimited
unlimited
unlimited
Frequently asked questions
Editing Documents Changing Words
Microsoft Word and Excel | PDF - Editing | Data Entry | Proofreader
Thoubal, India
- 8:31 am local time
Hi greetings! I'm here as a freelancer to help you. Thanks for reaching out here :)
MY FIRST PROJECT ON UPWORK IS CHANGING TEXT FROM AN UN-EDITABLE SCANNED PDF.

Services that I can help you with are -
• Document Conversion,
• PDF Editing - Un-Editable PDF,
• Data Entry - Excel Sheets or Google Sheets, re-type scanned PDF,

• Graphic Design - including Logo or Banner, Flyer or Resume and much more,

• Video Editing - including remove green screen, cut umh, ahh or break, noise reduction or clean audio, cinematic video,

• Transcript, Captions & Subtitles,
• HTML Email Signature - Fix email not getting mails,

• Adobe Photoshop - retouch image, background remove, photo manipulate

• Adobe Premiere Pro - all forms of video editing
• Adobe Illustrator - Logo re-draw, vectorise images, and much more

I can do most of the related projects that I've mentioned above. I'll do your work with all of my efforts. Don't hesitate to get in touch with me. I'm here for you 🥰

~ My Experienced:
As a student I'm learning all of them but at least I've experienced all that I've mentioned.
Sincerely, I'm not an expert but I can give you the best of my work by not getting less than an expert in these specific working areas.

I've a YouTube channel. So, I've been in video editing with both mobile editing and PC software editing for 4+ years. Most of the time I use Adobe Premiere Pro for video editing.

As YouTube requires Thumbnails for video, I used Adobe Photoshop for making thumbnails and for photo editing as well with 4+ years of experience. Retouching photos, background removal and photo manipulation are the things that I frequently do.

For the logo making I'm using Adobe Illustrator which I can create vector logo and re-draw logo as well. You can check out my recent done work of logo re-draw in my portfolio. I've experienced of 1+ years with Adobe Illustrator. Most of the work that I've mentioned here can be given as source files for your future use.

All related work with Microsoft Word and Excel are accepted here. I can edit any un-editable file like scanned PDF that you'd like to change text but it's un-editable. I've done my first project on Upwork was changing texts and removing pages from an un-editable PDF file.

These are the brief descriptions from my side regarding my specific working areas. Have a nice day :)

~ Tahsir Makakcha.
Steps for completing your project
After purchasing the project, send requirements so Tahsir can start the project.
Delivery time starts when Tahsir receives requirements from you.
Tahsir works on your project following the steps below.
Revisions may occur after the delivery date.
Recieve Photo
Clients should send me their photos which add to the banner.
Project in process.
Start making a banner with your photo.
Review the work, release payment, and leave feedback to Tahsir.