You will get fabulous Architectural walkthrough and render in lumion
Rahat H.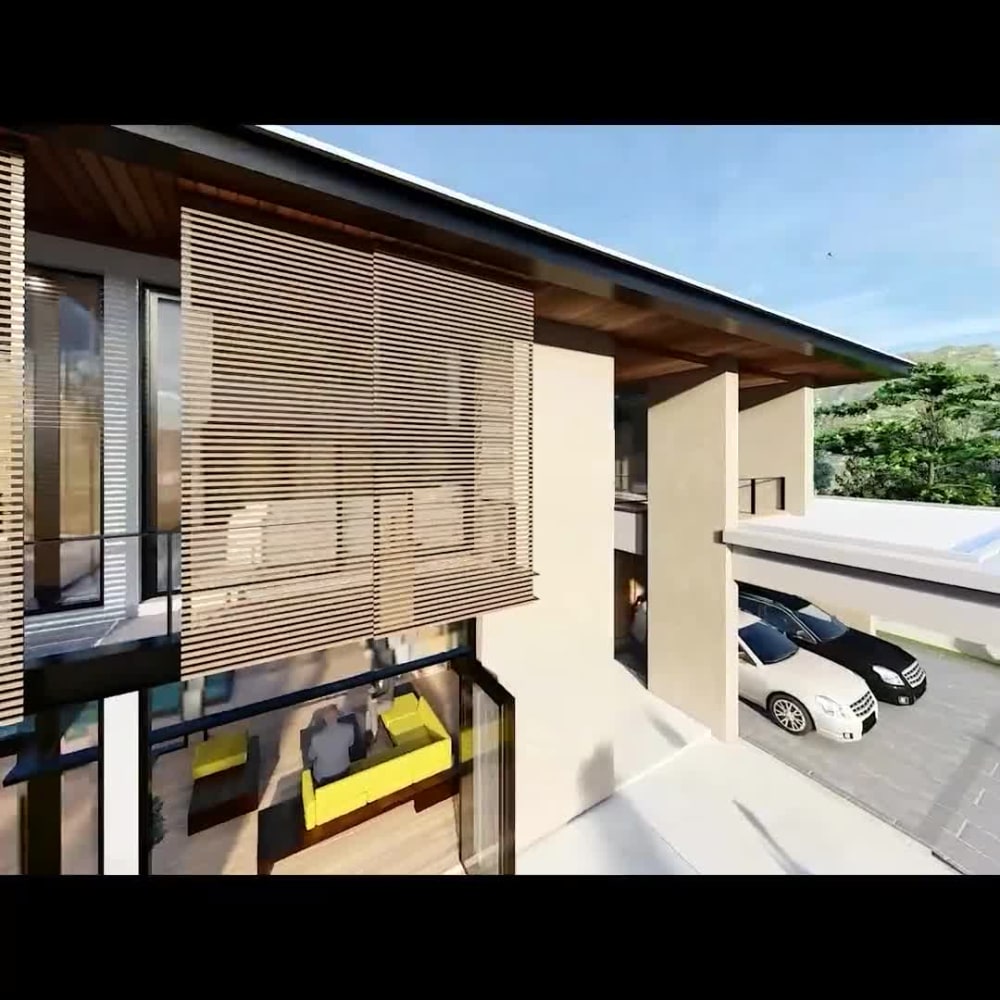 You will get fabulous Architectural walkthrough and render in lumion
Rahat H.
small project
Good for small project. Good quality rendering without materials and environment
2 days
delivery —
Dec 13, 2023
Revisions may occur after this date.
Upwork Payment Protection
Fund the project upfront. Rahat gets paid once you are satisfied with the work.
Project details
I am a licensed Architect. I can design and produce high-quality realistic rendered images and videos for architectural visualization of your projects.



ABOUT THIS GIG:


I will create 3D animation and High-Quality Image renders of any kind of architectural design ( Interior, Exterior, Buildings & complexes, landscape projects & urban projects)
High-Quality Realistic Images will be provided.

Video clips will also be composed of music as post-production if required.
Software like AutoCAD, Google Skecthup, Lumion, Adobe Premier will be used.


If you require high-quality 3D realistic video animations, please do not hesitate to contact me. I only need a 3D model of your design to create a video animation.

If you don't have a 3D model, that's fine; I'll create one for you. It will be paid separately depending on the complexity and features of the modeling.



At a very reasonable price, I supply you with the highest quality walkthrough animation and 3D rendering. I am an architectural designer and visualization artist with4years of experience in the field of architectural 3D rendering and lumion walkthrough animation.
Project Scale Building
Building Type Commercial, Hospitality, Residential
File Format DWG, JPG, PDF, SKP
What's included
Delivery Time
2 days
4 days
6 days
Architectural Walkthrough
Optional add-ons You can add these on the next page.
Architectural Walkthrough (+ 2 Days)
+$20
Frequently asked questions
About Rahat
Architect |3D Visualization | Interior Designer | Video Animation
Architect |3D Visualization | Interior Designer | Video Animation
Dhaka, Bangladesh
- 6:07 pm local time
I provide architectural and interior design services that will transform your space and exude elegance and style. I will help you breathe new life into your residential or commercial space!

I'm a passionate, creative, and innovative architect and interior designer with years of experience in home design, commercial design, landscape design, exterior design, and facade design.
I create photo-realistic renders with SketchUp with V-Ray, Lumion and Adobe Photoshop,
As a full-time freelancer and founder of the Britto design studio, where I have a team of architects and interior designers, I strive to keep up with the latest trends and styles to bring your idea to life.
I work on a variety of projects, from modern homes with a minimalist aesthetic to commercial buildings with lavish interiors. You can count on prompt delivery and the highest degree of accuracy from me as I can execute your idea. I can assist in creating a unique project for you, from concept development through space planning and even sourcing home furnishings.
I'm excited to work with you to design a stunning space that you'll cherish!


Here is the list of my services:

✅ Conceptual designing
✅ 2D & 3D Architectural drawing
✅ CAD documentation
✅ 3D modelling for design
✅ Landscape designing
✅ Interior designing
✅ Architectural hyper realistic visualization
✅ High quality architectural walkthrough video animation

I offer a wide range of services such as: professional architectural drawings in both 2D and 3D, design ideas, interior design, structural details, Architectural consulting.
Steps for completing your project
After purchasing the project, send requirements so Rahat can start the project.
Delivery time starts when Rahat receives requirements from you.
Rahat works on your project following the steps below.
Revisions may occur after the delivery date.
Design Draft
I will design a draft for you
Accept Modification
I will accept the modification for the draft design
Review the work, release payment, and leave feedback to Rahat.