You will get fully parametric and optimized 3d models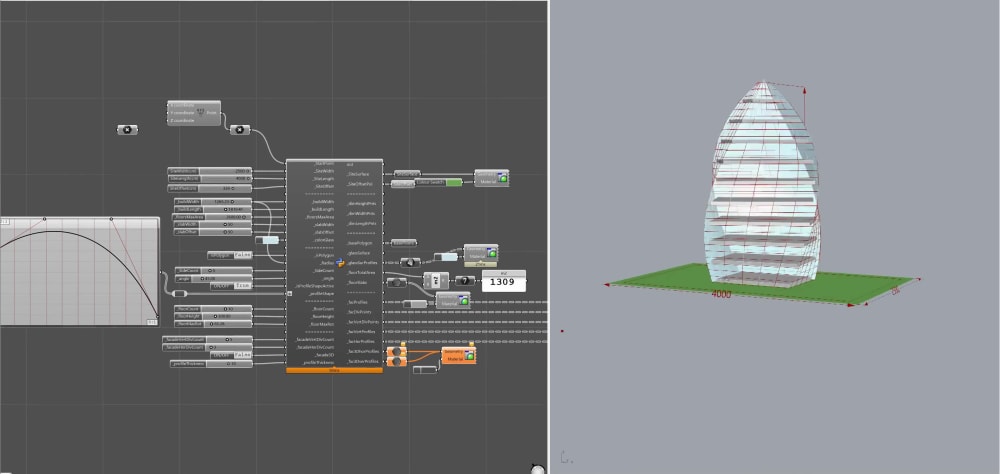 You will get fully parametric and optimized 3d models
2 days
delivery —
Dec 4, 2023
Revisions may occur after this date.
Upwork Payment Protection
Fund the project upfront. Artur gets paid once you are satisfied with the work.
Project details
Thank you for considering my services as a professional creator of complex parametric designs using Rhino, Grasshopper, and Python. With over 8 years of experience in the architectural industry, I am skilled in delivering top-quality projects that meet your specific needs and requirements.

I offer the following services:

***3D modeling of complex parametric designs using Rhino, Grasshopper, and Python
***Custom solutions to bring your vision to life
***BIM integration for improved collaboration and visualization

I am proficient in using Rhino, Grasshopper, and Python to create visually appealing and structurally sound designs. I welcome the opportunity to work with you to create amazing projects. Custom orders are preferred, and I encourage you to contact me before placing an order to discuss your project in more detail and ensure that we can sort out the time and price.

Thank you for considering my services. I look forward to working with you.

Sincerely,

ARTUR A.
Materials Metal
Field of Expertise Furniture, Jewelry, Toys
Design Software 3DS MAX, AutoCAD, Blender, Rhinoceros, SketchUp
File Format FBX, DWG, OBJ, SKP, STL
Optional add-ons You can add these on the next page.
Payment for the Unreal Virtual Production - Extra 7 hours of work
Unreal Engine Virtual Production Asset
M. Architect | Designer | BIM and Automation Specialist | 3D Artist
Bursa, Turkey
- 7:24 pm local time
I am an M.Architect. I have a role in all stages of architectural design from drafting to modeling, rendering, and documentation stages. Also working with clients and controlling the building process on the site.
ArchiCAD (BIM+Documentation+Specification) | Grasshopper+Python (Automation) | Vray | Unreal Engine (Interactive+RealTimeRender) | Lumion | Twinmotion | Blender+Nodes (organic+parametric) | SkectchUp (Fast+Super Detail Modeling) | Adobe Products (PostProduction+PBR Materials) | 3DF Zephyr Pro (Photogrammetry) | AutoCAD (2D Drawings)
I do my best to do my JOB in the BEST quality and FAST as it is POSSIBLE!
I Have a High Level of Experience in the various Tools and Choose the best tool to deliver the BEST Quality within the time limits.
Steps for completing your project
After purchasing the project, send requirements so Artur can start the project.
Delivery time starts when Artur receives requirements from you.
Artur works on your project following the steps below.
Revisions may occur after the delivery date.
Review client requirements
I will receive the requirements for the parametric design work in Grasshopper. Carefully review these requirements to ensure I understand what the client is looking for.
Create project plan
Based on the client's requirements, I will create a project plan that outlines the steps I will take to complete the work.
Review the work, release payment, and leave feedback to Artur.