You will get fun kids activity books and work sheets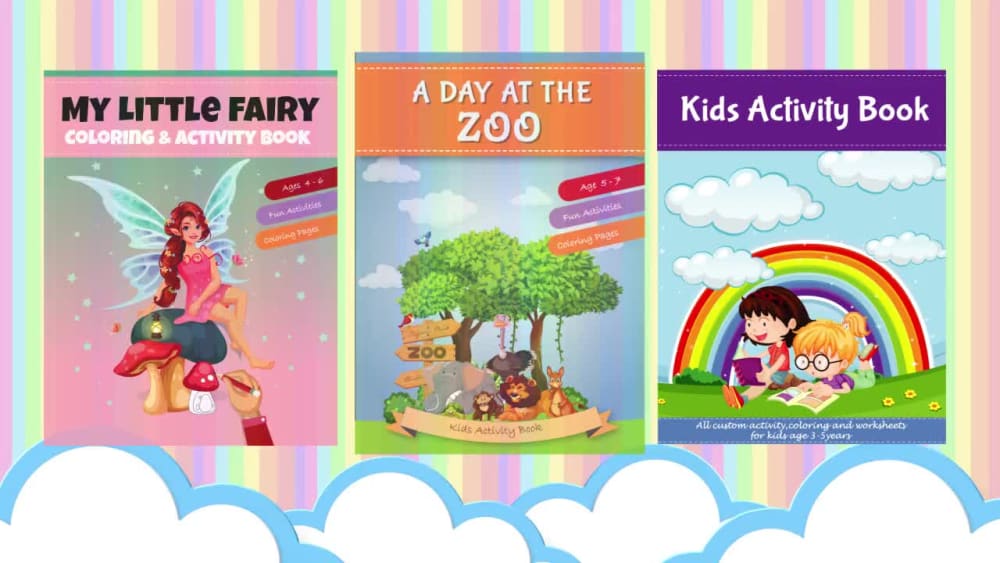 You will get fun kids activity books and work sheets
Number of Interior Pages

2
2 days
delivery —
Dec 3, 2023
Revisions may occur after this date.
Upwork Payment Protection
Fund the project upfront. Amna gets paid once you are satisfied with the work.
Project details
Hi, I'm a professional graphic designer. I spent five years working in graphic design and motion graphics. I'll design custom work pages, coloring books, activity books for kids and cover pages, and other relevant content. I'll make kid-friendly, colorful, sophisticated, and unique activity books of any idea given by you.

Activity/worksheets can include:
1. Puzzles
2. Mazes
3. Coloring pages
4. Writing pages
5. Reading
6. Tracing
7. Find and complete sheets
8. Find and match sheets
9. Counting sheets
10. Painting
11. Drawing sheets
12. Complete the word sheets

Just let me know about your package, child age, book titles, and relevant details. You will get unlimited revisions with source files, the unique design of the workbook with cover pages that are kid-friendly, bold, and colorful.
You can message me before placing an order for any query and discussion.
Genre Academic Textbooks, Children's Literature
Design Style Illustrative
File Format AI, JPG, PDF, PNG, PSD
What's included
Delivery Time
2 days
3 days
5 days
Clickable Table of Contents
Optional add-ons You can add these on the next page.
Additional Image (+ 1 Day)
+$5
Additional Interior Page (+ 1 Day)
+$2
book cover (+ 1 Day)
+$10
I am an experienced Graphic designer and Logo animation expert with much experience in this field, Customer satisfaction is my first priority. I guarantee nothing but the utmost professionalism and quality product you can find. My expertise are in Adobe illustrator, photoshop and after effects.
Steps for completing your project
After purchasing the project, send requirements so Amna can start the project.
Delivery time starts when Amna receives requirements from you.
Amna works on your project following the steps below.
Revisions may occur after the delivery date.
project details
discuss the project details and theme
project sample
project sample and color swatches for client's approval
Review the work, release payment, and leave feedback to Amna.