You will get product photo retouching and editing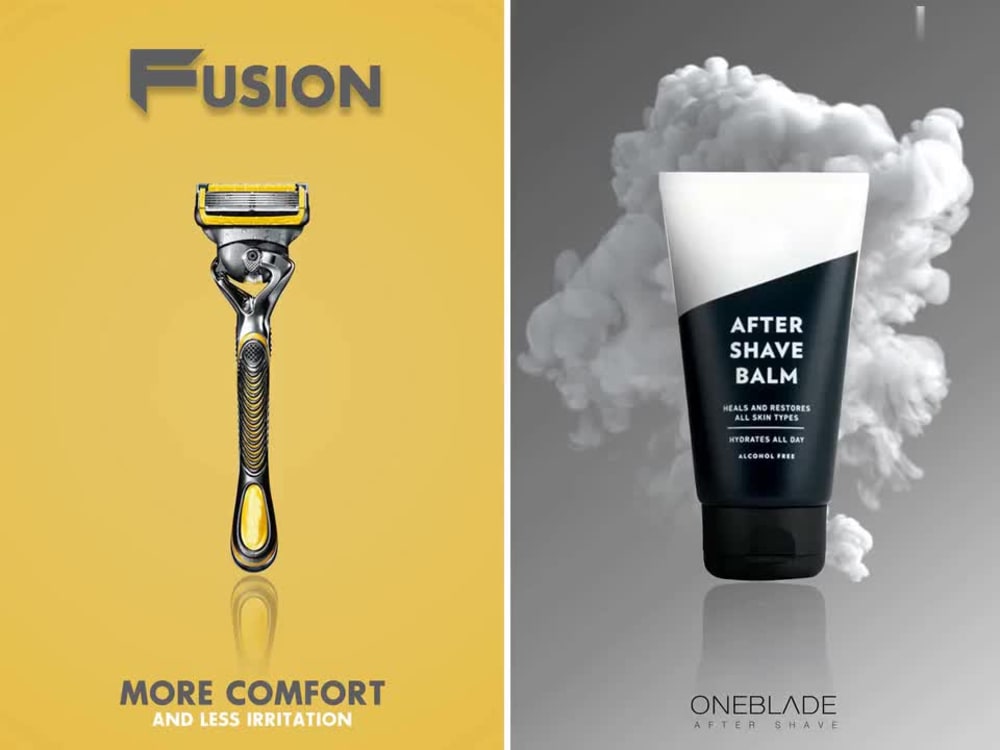 You will get product photo retouching and editing
Number of Photos Per Product

10
2 days
delivery —
Sep 28, 2023
Revisions may occur after this date.
Upwork Payment Protection
Fund the project upfront. omar gets paid once you are satisfied with the work.
Project details
Hello:)

Why choose my service?

I am a creative person with more than years of experience in graphic designing which has enabled me to cater to different projects that helps me to improve my creativity and knowledge along with my passion for graphic designing which goes beyond the customer satisfaction

Services Brief:

Advanced Product Retouching
Premium Product Infographics
Advanced Ghost Manipulation
Product Feature Graphics
Lifestyle Pictures


What you need to do

Please send me high-resolution images.

Do you have any inquiries? Feel free to ask me. My consultancy is 100% free forever!

(Order now and get a risk-free trial of our services.)

*** PLEASE CONTACT ME BEFORE PLACING AN ORDER ***



Thank you,

Omar
File Format JPG, PNG, RAW, PSD, TIFF
Photo Setting White Background
Product Type Apparel, Jewelry, Electronics
What's included
Delivery Time
2 days
2 days
2 days
Number of Photos Per Product
10
20
100
Illustrator to Simplify and Adjust Vector Graphic
Websites SEO Expert to teach basics on domains etc. (1 hr or 30 min session)
Othman is a good freelancer. He did a nice job. He is well knowledgeable and guides good.
Graphic designer | Background Remove, Image Editing and Retouching Exp
Rabat, Morocco
- 9:10 am local time
A passionate and highly creative graphic designer with over 5 years of experience seeking to leverage my design skills and experience in visual communication to contribute to your success. Proven track record of delivering innovative and visually stunning design solutions.

Professional summary:
- Proficient in Adobe Creative Suite (Photoshop, Illustrator, InDesign) and skilled in creating visually appealing graphics, illustrations, and layouts.
- Strong understanding of design, typography and branding principles.
- Excellent problem-solving abilities with keen attention to detail and commitment to delivering high quality design work.
- Collaborative team player with the ability to effectively communicate design concepts and meet project deadlines.

skills:
- graphic design
- Adobe Creative Suite
- printing
- trade mark
- Clarification
- Layout design
- User interface (UI) design.
- edit photos
-Print and digital media
- Project management


work experience:

- Lead the design and implementation of various print and digital marketing materials, including brochures, posters, banners and social media graphics.
- Collaborate with the marketing team to develop and maintain brand consistency across all visual materials.
- Successfully manage multiple design projects simultaneously, meeting all deadlines and exceeding client expectations.
- Conduct market research and competitor analysis to guide design strategies and maintain competitive advantage.
- Create stunning, user-friendly web interfaces and mobile app designs, ensuring a seamless user experience.
- Design and produce printed materials such as business cards, flyers and product packaging, consistently adhering to brand guidelines.
- Work closely with clients to understand their design needs and provide creative solutions to enhance their marketing efforts.

education:

Bachelor of Fine Arts (BFA) in Graphic Design




Omar
Steps for completing your project
After purchasing the project, send requirements so omar can start the project.
Delivery time starts when omar receives requirements from you.
omar works on your project following the steps below.
Revisions may occur after the delivery date.
2
After purchasing the project, send the requirements so I can start the project. I will provide you initial draft
Review the work, release payment, and leave feedback to omar.