You will get a profitable play to earn NFT crypto game
Mutiu Seleem A.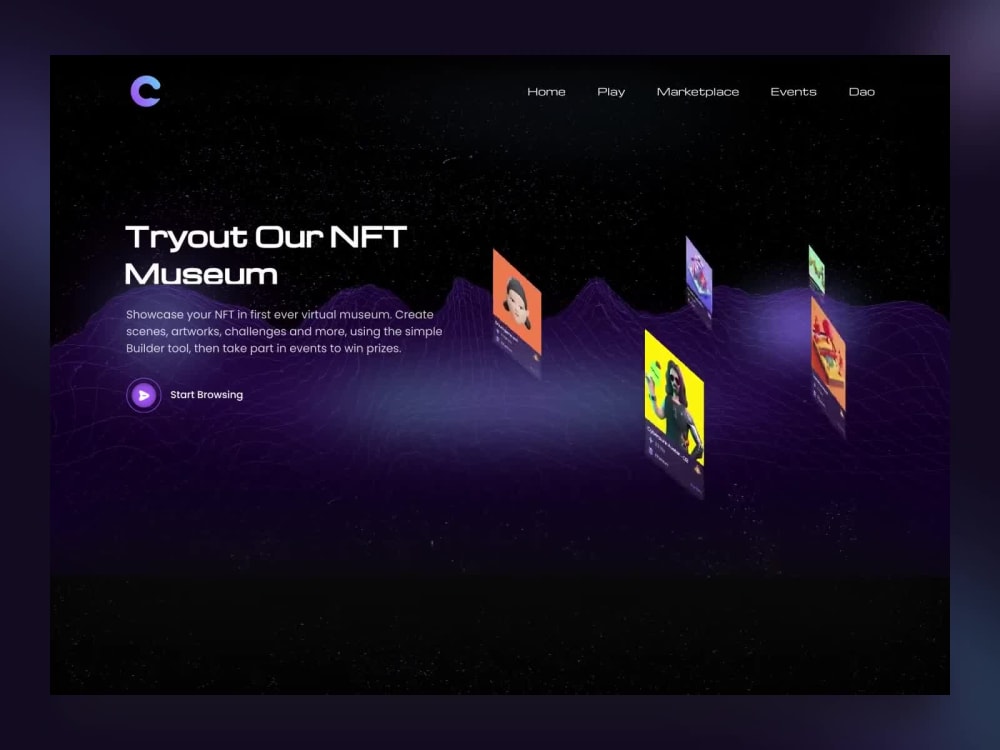 You will get a profitable play to earn NFT crypto game
Mutiu Seleem A.
21 days
delivery —
Dec 26, 2022
Revisions may occur after this date.
Upwork Payment Protection
Fund the project upfront. Mutiu gets paid once you are satisfied with the work.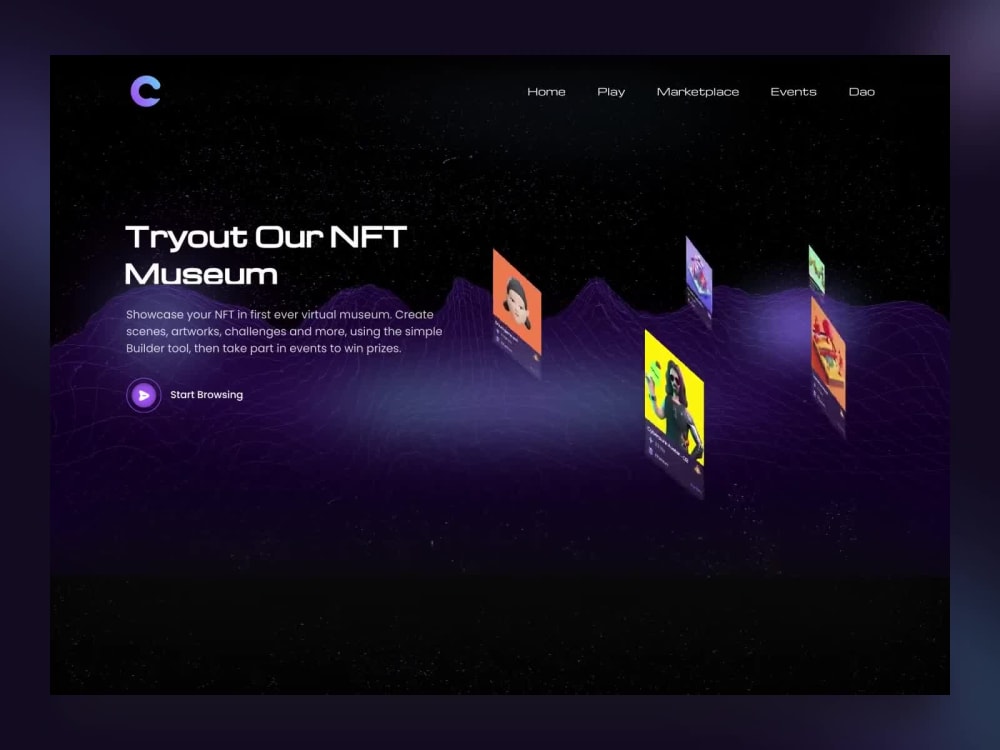 Project details
Dear respected NFT investors,

Are you looking out for a creative developer that can help you get your P2e game done satisfactorily? You're at the right page.

I'm a talented NFT game developer looking to work on your project. I have a proven track record of working with clients to bring their ideas to life and collaborate with owners to meet their needs, as well as exceed their goals. I understand what it takes to be successful in the industry and can put my experience and leadership to work for you.

I can help you develop a game that is innovative and creative, without limiting your vision. You will receive quality, on time and within budget.

I am dedicated to delivering only the highest quality results to my clients. I have strong programming and technology skills, with a focus on gaming on mobile platforms. Using many different game engines to make the most of them.

Game genres I cover
Action
Arcade
Shooter
Fighting
Racing
Puzzle
Sports
Card
Multiplayer

Try me. I guarantee you're going to love working with me.

BEST RESPECTS!
Game Type 3D
Game Engine Unity
Platform Type PC, Mobile Device, VR
Genre Action, Shooter, Fighting, Racing, Educational, Simulation, Platformers, Strategy, Sports, Multiplayer
Plugins Ads/Monetization, Animation, Billing/In-App Purchasing, Analytics, Social, Utilities, Chat, Localization, Security, AR, Marketing, Anti-Cheat, Machine Learning, Location
What's included
Delivery Time
21 days
25 days
45 days
Optional add-ons You can add these on the next page.
Additional Level (+ 2 Days)
+$50
Additional Plugin (+ 2 Days)
+$120
Animation (+ 3 Days)
+$200
About Mutiu
Web3 Developer, NFT Developer and NFTs
Web3 Developer, NFT Developer and NFTs
Ejigbo, Nigeria
- 12:36 pm local time
Hi! I'm a blockchain and smart contracts developer - Ethereum, Solana, Algorand. I also have experience with EVM and custom blockchains.

I am expert with Tokenomics and have written several whitepapers too, I have also used Web3 to integrate several Smart contracts of different blockchain to frontend designs

With Binance Chain and Binance Smart Chain I have developed several Defi and Dapps and written 100+ smart contracts and deployed it in Binance Smart Chain and Binance Blockchain.

I am expert in Uniswap, Sushiswap, Swapping tokens, Staking, Yield Farming, Lottery Smart Contracts etc

I handle technology in-house and have platforms built in the USA for token distribution including:
-ERC20 or ERC223 smart contracts
-Smart contract audits
-Creation of API's to link your native token to a web platform
-Secure node development
-Sales platform services
-KYC/AML integration
-On-platform wallet creations
- Specialist in Solidity & Rust smart contracts, Web3 & Ethersjs and advanced Blockchain technology.
- Build NFT marketplace and Staking portal with Utility token
- Proficient in the NFT minting and marketplace such as opensea and Rarible, Pancake swap, Presale, ICO,
- Solidity - Smart Contract development & fork & audit. Tokenization as well.
(ERC-20, ERC-223, ERC-721, BEP 20, ….)
- Truffle, Remix, IPFS, Web3.js, and so on.

Web Developer
- Mern Stack : Proficient in Express, Node, React / Redux / React Saga / Next JS/ Strappy
- Mean - Angular, Angular Material Design
- VUE JS/VUEX,
- PHP/Laravel/CodeIgniter.
- Python/Django
- C#/VB.NET/ASP.NET Core/MVC

Cryptocurrencies/blockchain experience
• Implementation of the state-of-the-art proof-of-stake consensus protocol iChing in a new blockchain forked from Ethereum
• Cryptocurrency exchange development involving communication through the RPC-JSON interface to monitor withdrawals and deposits of bitcoin and other compatible altcoins, as well as the equivalent for NXT
• Studied several PoW mining algorithms (including those from bitcoin, litecoin (script) and primecoin)
• OpenCL/GPU implementation of the bitcoin and litecoin mining algorithms
• Trading bots for the BTC-E exchange
• Interfaces to ripple, bter and mtgox to gather market data
• Study parts of the bitcoin, ethereum, peercoin, memorycoin and bytecoin (cryptonote) source code
• Setting up p2pools for altcoins

OTHER AREA OF EXPERTISE
✅What i can do:
✔️Developing front end website architecture.
✔️Developing back end website applications.
✔️Designing and implementing scalable web service APIs .
✔️Working with SQL and NoSQL DB systems.
✔️Testing and maintaining the responsive design of applications.
✔️Considering security, maintenance, scalability, and more when developing.
✔️Modifying and testing changes to previously developed programs.

I love to do work for people because staying busy keeps me happy. I have selected Upwork because it is a versatile platform and has worked for almost everyone.

In my free time, I talk to people in depression and try to drag them out of it.

I have introduced low rates because I want to help people by providing them quality work with minimum possible rates.

I look forward to working with you to produce a first class solution that more than meets your requirements.

Thanks.
Steps for completing your project
After purchasing the project, send requirements so Mutiu can start the project.
Delivery time starts when Mutiu receives requirements from you.
Mutiu works on your project following the steps below.
Revisions may occur after the delivery date.
Game Designs
You will get the Game Ui and Ux designs
Frontend Development
You will have the source file of the frontend part of the proejct
Review the work, release payment, and leave feedback to Mutiu.