You will get a responsive and attractive Landing page
Subir M.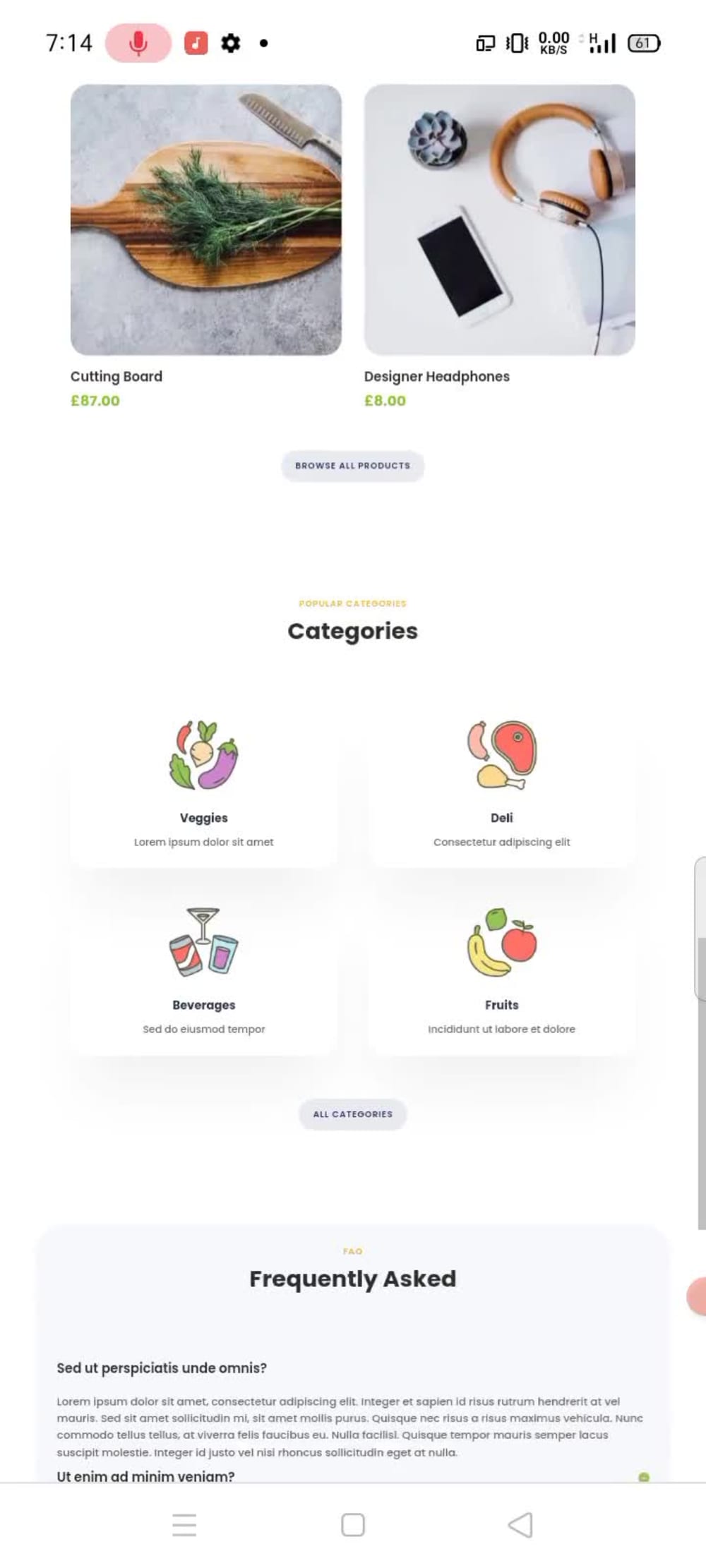 You will get a responsive and attractive Landing page
Subir M.
3 days
delivery —
Sep 27, 2023
Revisions may occur after this date.
Upwork Payment Protection
Fund the project upfront. Subir gets paid once you are satisfied with the work.
Project details
Branded WordPress Website, Responsive, High-Resolution images, SPEED+SEO+SECURITY optimization.
I will create a personalized site for your brand. You can be a startup looking for a new website or a company that needs to take the existing website to another level. I am here to make it happen!

WHAT TYPE OF WEBSITE I CREATE:
1: Art & Design
2: Business
3: Community & Non-Profit
4: Education
5: Events
6: Personal Website
7: Training Website
8: Fashion & Beauty
9: Food & Drink
10: Health & Fitness
11: Lifestyle
12: Online Store
13: Services
14: Simple
15: Technology

Why me?

1. Highly personalized!
I'll work side-by-side with you to make a pixel-perfect website that will represent you in the best way possible. I am experienced in a wide range of business fields, so I knew the latest trends and what's needed for you.

2. Fully Responsive!
I know that nowadays, most of the visitors come from smartphones or tablets. My main concern is to develop a website that can be accessed from every mobile device.
Website Specialization Business, Education, Entertainment, Nonprofit, Online Communities, Blog, Portfolio, Wedding, Forms, Job Board, Other
Supported Plugin Types Social Media, Gallery, Marketing, Analytics, Video, Events, Shipping, Music, Payment, Form, Chat, Map, FAQ, Customer Support, Other
WordPress Plugins Contact Form 7, WordPress SEO by Yoast, Mailchimp, Facebook, PayPal, YouTube, LinkedIn, AdSense, OpenCart, WooCommerce, All in One SEO Pack, Instagram, Twitter, Amazon, AWeber, GetResponse
What's included
Delivery Time
3 days
6 days
10 days
Autoresponder Integration
Social Media Icon Integration
Optional add-ons You can add these on the next page.
Frequently asked questions
About Subir
WordPress Design & Development | DIVI Expert
WordPress Design & Development | DIVI Expert
Balurghat, India
- 1:15 pm local time
Are you looking for a responsive modern professional WordPress website? You are at the right place.
I will create your website in WordPress with all the required features for your Business. I can build a responsive website with a modern design for you. I know to build an Elegant, clean, and modern Responsive website for any kind of business. Whether you're eyeing an E-commerce, business, or willing to redesign your existing website.

WHAT TYPE OF WEBSITE I CREATE:

1: Art & Design

2: Business

3: Community & Non-Profit

4: Education

5: Events

6: Personal Website

7: Training Website

8: Fashion & Beauty

9: Food & Drink

10: Health & Fitness

11: Lifestyle

12: Online Store

13: Services

14: Simple

15: Technology


Why choose me?
- Dedicated and Passionate about my work
- Modern, Responsive & eye-catching Design
- Friendly Communication
- Fastest Delivery
- 100% Satisfaction Guarantee

My Services:
- Elegant and modern professional website
- Error & Bugs free work
- Install all the necessary plugins
- Image compression and web optimization
- SEO friendly
- Responsive design for all Devices (for Desktop, Tablet, and Mobile)

Please contact me before placing an order to discuss project details and any kind of query.
less

Steps for completing your project
After purchasing the project, send requirements so Subir can start the project.
Delivery time starts when Subir receives requirements from you.
Subir works on your project following the steps below.
Revisions may occur after the delivery date.
Inital Requirements
I will gather the initial Requirements and Design Mockups or inspiration.
First Draft
I will provide the first based on the requirement gathering.
Review the work, release payment, and leave feedback to Subir.