You will get a responsive and modern WordPress website or Woocommerce website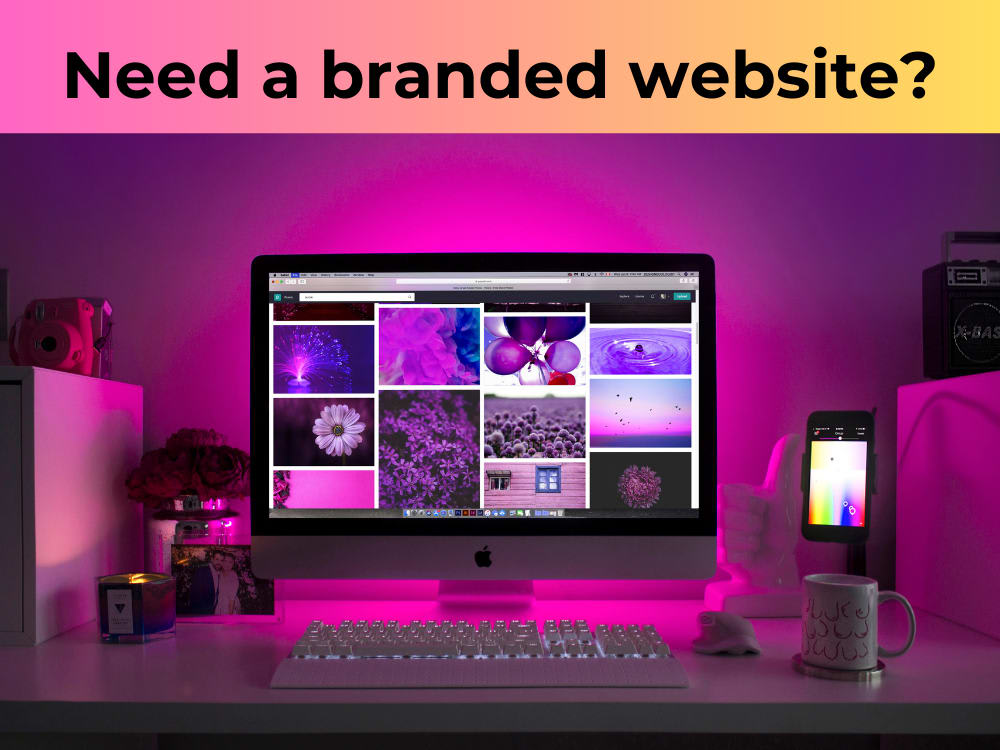 You will get a responsive and modern WordPress website or Woocommerce website
1 Page Design
I will design 1 Page for all device's responsive
Number of Revisions

Unlimited
5 days
delivery —
Oct 7, 2023
Revisions may occur after this date.
Upwork Payment Protection
Fund the project upfront. Khokon gets paid once you are satisfied with the work.
Project details
Hello,


⚠ To Avoid Cancellation, Just DM me before placing an order.



Welcome to my gig!

Are you looking for an awesome creative clean business-oriented trendy UI UX website design? You are at the right place.

I will do any kind of awesome creative WordPress Landing Page website design in Figma or Adobe XD | WordPress web page UX UI


⭐Features :



✔ 100% Fully Layered Figma file or XD file for easy development

✔ Modern layout with a classic look

✔ Illustration use (when needed)

✔ Professional

✔ Source file - FREE (XD/FIGMA & JPG/PNG/PDF)

✔ Unlimited revision



⭐Service I offer :



✔ UX/UI of web design

✔ Website design, landing page designs

✔ Redesign of existing website


⭐What I need to start:


✔ Brand guidelines or logo

✔ Colors & fonts (optional)

✔ Sitemap, Wireframe (optional)

✔ Reference sites links (optional)

✔ Text content & Images etc (optional)



⚠ I do not do code on this gig, I do only design it means how will look your website. I do not do any prototype in any software.



Thanks,

Khokon
Website Specialization Business, Education, Entertainment, Nonprofit, Online Communities, Podcasting, Blog, Portfolio, Wedding, Forms, Job Board, Portal, Crowdfunding, Brochure, Wiki/Knowledge, SaaS, Other
Supported Plugin Types Social Media, Gallery, Marketing, Analytics, Video, Events, Shipping, Forum, Music, Payment, Form, Chat, Map, Membership, FAQ, Customer Support, Inventory, Other
WordPress Plugins Contact Form 7, WordPress SEO by Yoast, Mailchimp, Facebook, PayPal, YouTube, LinkedIn, AdSense, Vimeo, ClickBank, OpenCart, WooCommerce, W3 Total Cache, All in One SEO Pack, Instagram, Gravity Forms, Twitter, Akismet, Amazon, AWeber, GetResponse, Elementor, WPLMS, WP Rocket, BuddyPress, bbPress
What's included
Delivery Time
5 days
10 days
20 days
Unlimited
Unlimited
Unlimited
Frequently asked questions
Making a website forum based
Hardworking talented professional. Love to work him again.
Wordpress style and content updates
Wordpress template modifications job was completed well with good communication. I would recommend Khokon for your next project.
Build responsive WordPress site with booking/payment functionality
Khokor did more than I asked for, he was extremely kind and best of all he communicated at a high effenciancy, i he created a website tailored to how I envisioned it and I can not be more pleased.
VaVoom FB + IG Shopping
I have hired Khokon a few times for website stuff. This time we had to check how the woocommerce was intergrating with Facebook Shopping, and fix some issues with not being able to tag products in our social media posts. Khokon helped resolve this very quickly. I will rehire again as needed. Thanks.
Website Updates - 8th June 2023 I have used Khohon for a number of tasks this year. We clarify what is required and work on a list of tasks to be completed. Khokon gets these done in a fast timeframe. We've worked on various website related tasks include landing pages, updates, plugins, as well as Facebook/Instagram shopping and woocommerce integrations.

It is easy for me to message him when I have more work to do, so I keep re-hiring him as needed. I will continue to do so. Thanks.
Wordpress, Webflow Development| Maintenance
Sirajganj, Bangladesh
- 5:58 pm local time
Hello,

I Can Be Your To Go WordPress / Frontend / Full Stack Developer
I am a web developer with a Bachelor of Social Science (BSS) in Political science from Siddhesweri University.

As a web developer, I can help you to create custom websites from scratch. Having wide knowledge of WordPress,, Webflow architecture & able to customize premium themes, plugins.
As a Frontend Developer, I can help you convert your imaginations/designs to amazing interactive websites using HTML, CSS, javaScript, and Sass.

I have also designed and developed web user controls, validation controls, CSS files using technologies like AJAX Toolkit, JQuery, JavaScript, XML, HTML.

I specialize in the following web design platforms:
✔WordPress
✔Webflow

The language that I'm good at:
✔PHP
✔javaScript

Other tools or language I use:
HTML, CSS, Sass, Bootstrap, NPM, GitHub, and much more.

I'm a self-motivated person. Throughout the project, I speak with my clients & provide the best solutions.

Thank you in advance for your time and consideration. I look forward to working with you.

Best regards
Khokon
Steps for completing your project
After purchasing the project, send requirements so Khokon can start the project.
Delivery time starts when Khokon receives requirements from you.
Khokon works on your project following the steps below.
Revisions may occur after the delivery date.
Setup theme and plugin and design also development
Review the work, release payment, and leave feedback to Khokon.