You will get a responsive landing page
Muhammad N.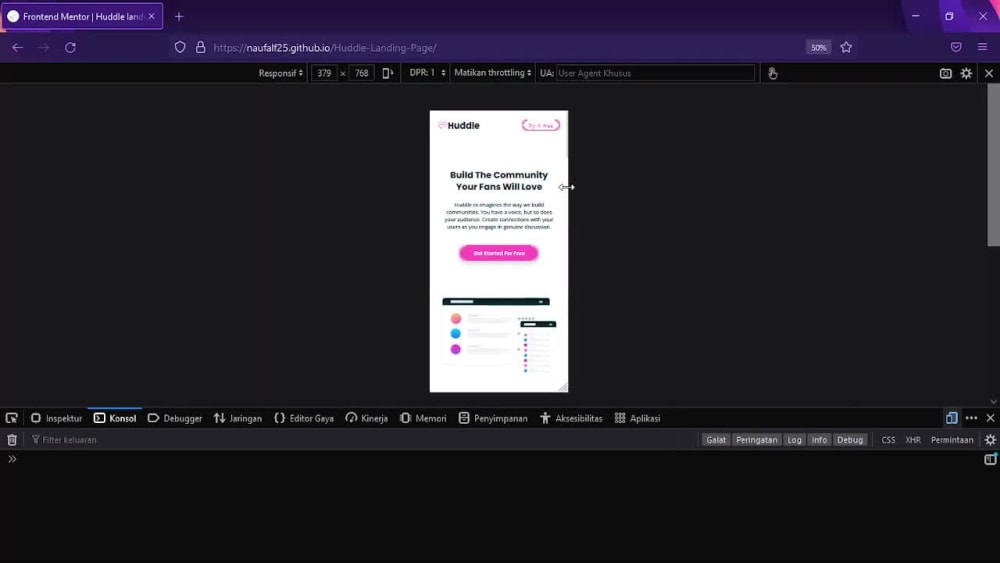 You will get a responsive landing page
Muhammad N.
Single responsive landing page
I will make a responsive landing page website that is light enough for everyone
3 days
delivery —
Dec 3, 2023
Revisions may occur after this date.
Upwork Payment Protection
Fund the project upfront. Muhammad gets paid once you are satisfied with the work.
Project details
You will get a landing page website that is responsive on all devices. You will get the source code of the website landing page that has been created for you
This project is 100% made by myself and the quality is guaranteed, and I will make sure this website landing page will not be too heavy to open
Programming Languages HTML & CSS, JavaScript
Coding Expertise PSD to HTML, Performance Optimization, Design
Optional add-ons You can add these on the next page.
Additional Page (+ 2 Days)
+$8
Frequently asked questions
Salatiga, Indonesia
- 5:16 pm local time
I am Front-End Web Developer with more than 1 year experience.

As an experienced Front-End Web Developer, I have the skills to develop and improve responsive and attractive websites. I am proficient in HTML, CSS, JavaScript, and frameworks such as TailwindCSS. I have successfully completed many projects.
Such as :
- To-do list websites,
- Inventory data collection websites,
- Restaurant catalog websites using API,
- Responsive landing page websites and many more.

I always focus on quality and a good end result and make sure that the websites I create are well-accessed on different devices. I am ready to work with you to create unique and attractive websites that meet your needs.
Steps for completing your project
After purchasing the project, send requirements so Muhammad can start the project.
Delivery time starts when Muhammad receives requirements from you.
Muhammad works on your project following the steps below.
Revisions may occur after the delivery date.
Reviewing designs provided by clients
Make sure what is needed in the landing page before starting the project
Making Website Landing Pages
Create a landing page with Visual Studio Code software and ensure the project is completed according to the design and requested by the client
Review the work, release payment, and leave feedback to Muhammad.