You will get a Shopify Dropshipping Store, Shopify eCommerce Store or Shopify Website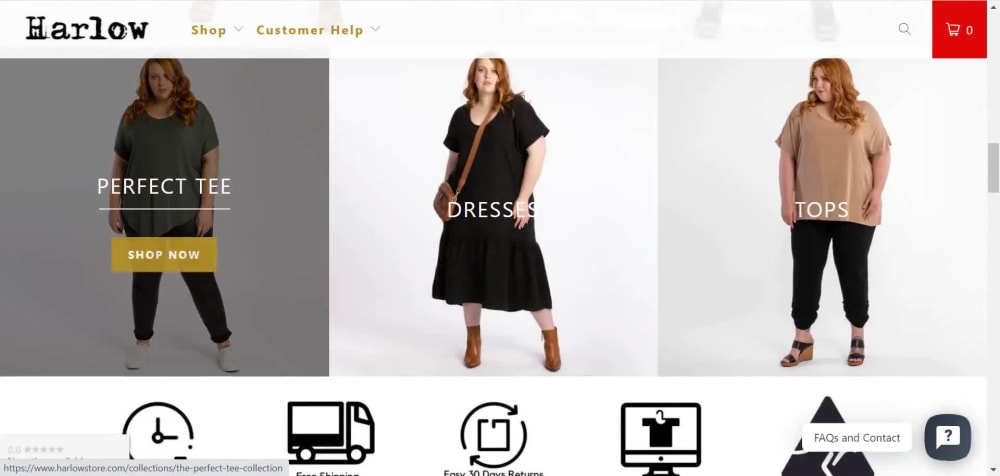 You will get a Shopify Dropshipping Store, Shopify eCommerce Store or Shopify Website
Sample Shopify Website
Sample Shopify Website using FREE theme
Number of Plugins/Extensions Installed

3
1 day
delivery —
Oct 2, 2023
Revisions may occur after this date.
Upwork Payment Protection
Fund the project upfront. Amin gets paid once you are satisfied with the work.
Project details
Hey everybody I am working as a Shopify web developer from last 4+ years and have an extensive knowledge in shopify themes customization and development.

My services include :

Professional Shopify website creation using an expensive premium theme. Responsive, Fluid, Sleek and fully optimized internally for search engines (very fast and mobile optimized)

HTML/CSS changes.
Professional and attractive design
Shopify Liquid edits.
Product page layout changes.
App integration.
Theme Customization
All Setup
Powerfully Written Product Descriptions
Trust badges
Social Media Pages Connected with Store
Payment Gateway Setup
Live Chat
Add Categories/ Collections
Refund Policy, Terms of Services, Privacy Policy, Contact Us, Pages
Import products (Top Orders, Free Shipping, Bestsellers)
Newsletter form (email subscription feature)
Reviewing the store.


IMPORTANT NOTE: KINDLY CONTACT ME BEFORE MAKING YOUR ORDER!!

Thanks for reading, and it would be my pleasure to work with you.
Kind Regards
Amin
Platform Shopify
Supported Plugin Types Payment, Social Media, Dropshipping, Shipping, Customer Support, Marketing, Chat, FAQ, Gallery, Form, Video, Map, Forum, Music
What's included
Delivery Time
1 day
2 days
3 days
Number of Plugins/Extensions Installed
3
5
7
Arabic Shopify Developer- Dropshipping ecommerce
Amin is good shopify expert
WordPress & Shopify Developer | E-Commerce Stores | Virtual Assistant
Marrakesh, Morocco
- 11:13 am local time
For more than four years, I've been providing web development services to a large number of clients worldwide. I believe in proving my best in whatever responsibility that is entrusted to me and I make sure that my work is completed in a professional manner. I'm Looking forward to discussing the requirements or answering your questions before we start the order.
Amine.AITLHAJ




Steps for completing your project
After purchasing the project, send requirements so Amin can start the project.
Delivery time starts when Amin receives requirements from you.
Amin works on your project following the steps below.
Revisions may occur after the delivery date.
Step 1
Provide all details
Step 2
Login details or collaboration request
Review the work, release payment, and leave feedback to Amin.