You will get a Shopify store based on Impulse, prestige or any other theme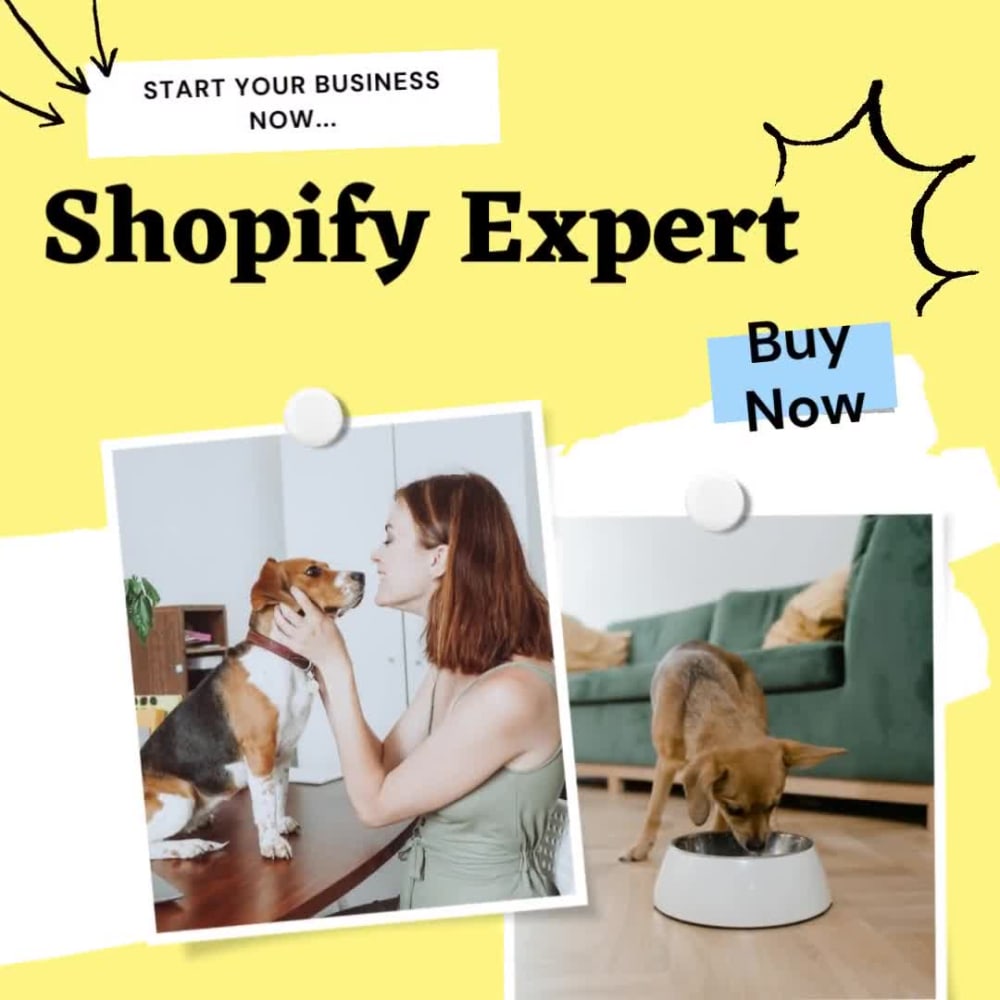 You will get a Shopify store based on Impulse, prestige or any other theme
5 days
delivery —
Sep 28, 2023
Revisions may occur after this date.
Upwork Payment Protection
Fund the project upfront. Sunny gets paid once you are satisfied with the work.
Project details
Starting your journey in the world of online stores? You found the right place that will make you a successful entrepreneur. I am an experienced Shopify expert who converts your vision into a beautiful live form.

What you will get from me?

-- Set up a store in your selected theme like an impulse, prestige, dawn, etc.

-- If you need any custom functionality on any premium theme then I will make it for you.

-- installed necessary apps

-- Provide training (how to use a dashboard of your Shopify store).

That's all... If you need any other help, please contact me.

Thanks
Platform Shopify
Supported Plugin Types Payment, Social Media, Shipping, Marketing, Chat, FAQ, Gallery, Form, Video, Finance, Forum, Events
What's included
Delivery Time
5 days
10 days
15 days
Webdesign - Shopify
Great job.
Shopify 2.0 Website Build
Excellent work under difficult circumstances where our designer was absent and his team had to work without direction. They performed very well and delivered a great site and have been very quick to help and respond to any questions or issues
Forms design using WP + Formidable
I will definitely rehire whenever I need to. And I also can very much recommend.
Shopify template needed for pages
Shopify Product Import CSV FTP
Sunny is diligent, trustworthy and cares about his work. I am looking forward to an ongoing working relationship
Full Stack Web Developer | Shopify | WordPress | Laravel | ReactJS
Kangra, India
- 12:38 am local time
Hello there 🙋‍♂️!
I am a skilled full stack developer with expertise in designing & developing
• eCommerce stores
• CMS platforms
• Blog sites, and more

With a passion for delivering exceptional web solutions, I possess a wide range of capabilities to bring your ideas to life. Some key pointers that highlight my skills & experience:

>> ECommerce Stores- Specialized in creating visually stunning & functional online stores using platforms like Shopify, WooCommerce, BigCommerce, and others.
I can develop customized eCommerce solutions tailored to your specific business needs (from product catalogs and shopping carts to secure payment gateways and inventory management systems).
I can optimize website performance, improve UI, and enhance conversion rates for successful online businesses.

>> CMS Development- I hold extensive experience in designing & developing CMS using WordPress and other popular frameworks.
I can build scalable & user-friendly CMS platforms to manage and publish content with ease.
I can customize CMS solutions to match specific requirements, including themes, plugins, and custom functionalities.

>> Web Development- I am proficient in various web development technologies, including Laravel, PHP, HTML/CSS/JS, NodeJS, ReactJS, NextJs, and jQuery.
I am able to leverage these technologies to create dynamic & responsive web applications that meet modern standards & trends.
I hold a strong command over frontend development, ensuring visually appealing and engaging UI.

>> API Integration and Development- I have in-depth knowledge of API integration. I can make a seamless connection with third-party services, payment gateways, and external systems.
I have the expertise developing RESTful APIs to enable data exchange with secure authentication mechanisms and ensure smooth API functionality.

>> Quality and User Experience- I focus on delivering high-quality solutions that are reliable, scalable, and maintainable. Thorough testing & optimization to ensure optimal performance and minimal downtime.

Let's collaborate and transform your ideas into extraordinary web experiences. I am excited to work with you and contribute to your success.
Steps for completing your project
After purchasing the project, send requirements so Sunny can start the project.
Delivery time starts when Sunny receives requirements from you.
Sunny works on your project following the steps below.
Revisions may occur after the delivery date.
Discussion of the project
Start working on the store
Review the work, release payment, and leave feedback to Sunny.