You will get a Solution Design, Development, UAT and Stabilization Support
Ravi M.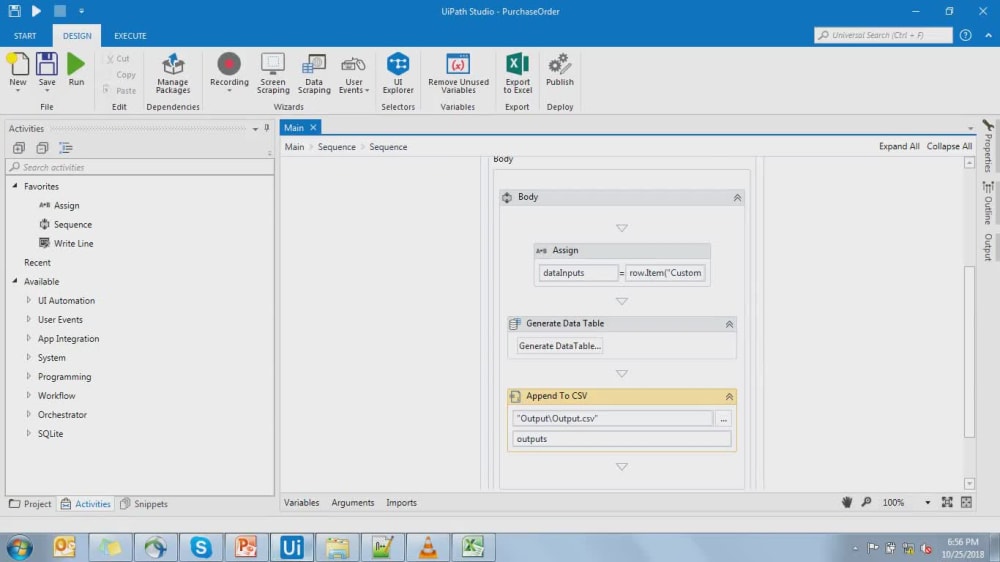 You will get a Solution Design, Development, UAT and Stabilization Support
Ravi M.
Solution Design
Design solution as per the PDD
5 days
delivery —
Oct 5, 2023
Revisions may occur after this date.
Upwork Payment Protection
Fund the project upfront. Ravi gets paid once you are satisfied with the work.
Project details
Will do feasibility check for the process and design the solution
Will create ODI, PDI document and high-level build estimates
will develop the solution as per the best practices
will perform an internal code review
I will create a release file and release notes
will create a change order
UAT deployment
Low volume and Full Volume testing
Will do the follow up with SME to review the output files
Communicate with the support team for production migration
Production support
Create a schedules
Monitor the control room runs
Deliver the project as per the plan
What's included
Delivery Time
5 days
10 days
20 days
Nellore, India
- 6:24 am local time
Having Over 5 years of experience in IT industry and 3.6 years of relevant experience in RPA blueprism tool.
Certified Blue prism Accreditation developer AD01
Automated different types of applications like SAP, SAPBI, Excel Essbase, Sharepoint and work day applications.
Provided production support to 10 bots. worked on enhancements and new changes.
Developed 8 bots end to end (till hypercare support) and given handover to support team.

Steps for completing your project
After purchasing the project, send requirements so Ravi can start the project.
Delivery time starts when Ravi receives requirements from you.
Ravi works on your project following the steps below.
Revisions may occur after the delivery date.
SDD
Solution Design Document
Development or Build
Develop the TO-BE solution
Review the work, release payment, and leave feedback to Ravi.