You will get web scraping, crawling and data mining with python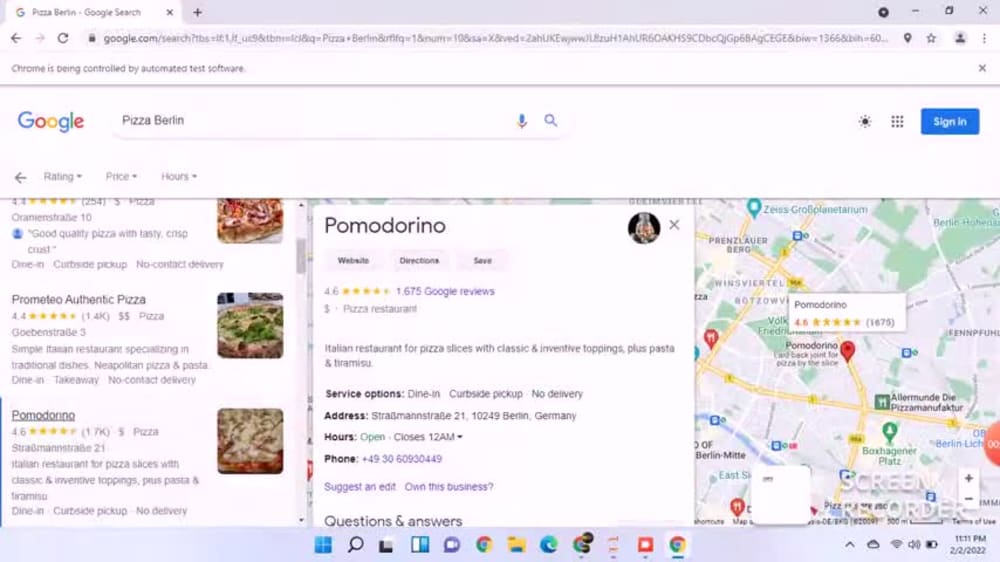 You will get web scraping, crawling and data mining with python
Number of Pages Mined/Scraped

20

Number of Sources Mined/Scraped

3000
1 day
delivery —
Dec 10, 2023
Revisions may occur after this date.
Upwork Payment Protection
Fund the project upfront. muhammad gets paid once you are satisfied with the work.
Project details
Welcome ….!!!!

I have more than 3 years of experience in this field and I will write python scripts using selenium, scrapy, and Beautiful soup to scrape data from the desired site.

>Here are the type of websites I can scrape:

Ecommerce/woo-commerce/Shopify web scraping
Business Directories data extraction
Govt. Databases data scraping
Public Registers scraping
Data extraction from a pdf
Food Website scraping /Recipe's scraping
Product Web Scraping / Uploading on commerce websites
Image scraping
Protected site Data Extraction
Websites with captcha protection
Custom UI scripts development with Python

>I can also build custom bots

Web Scraping bots
Scripts/Codes
Crawler
Data Extractors


>Note - Please Message me before placing an order at my gig to discuss the task. For the complex/protected websites please contact me so that we can validate the possibility of scraping.



Many Thanks
What's included
Delivery Time
1 day
2 days
1 day
Number of Pages Mined/Scraped
20
40
120
Number of Sources Mined/Scraped
3000
6000
12000
Data Analyst | Data Scraper| Data Visualizer| Data Base Design
Islamabad, Pakistan
- 3:03 am local time
Looking for help on data Analysis, data mining / data visualization / machine learning modeling, data science using python / SQL . My services include but not limited to following areas:
1- Data Science/ Data Analytics
2-Python
3-Database(MYSQL, PostgreSQL, ORACLE, Mongodb, Relational Database)
4-Data Analysis (Numpy, Pandas)
5-Data Visualization: (Folium, Matplotlib, Seaborn, PowerBi)
6-API's
7-Machine Learning: (Scikit-learn, SCIPy)
8-Regression: (Linear, Non-linear,Simple and Multiple regression)
9-Classification: (KNN, Decision Trees, Logistic Regression and SVM)
10-Clustering: (Partitioned-based, Hierarchical, and Density-based Clustering)
11-Recommender Systems
12-Webscraping: (Selenium, Scrapy, Beautifulsoup)
13-Customer Application, Data Modeling, Report/Dashboard Generation, Aggregations, Joins, All Data Sources connections.
What do I offer:
1- 100% satisfaction
2- Unlimited Revisions
3- 24/7 support
4- 10 Days of free work After delivery
Steps for completing your project
After purchasing the project, send requirements so muhammad can start the project.
Delivery time starts when muhammad receives requirements from you.
muhammad works on your project following the steps below.
Revisions may occur after the delivery date.
Finalize
Step 1: Identify & Meet with Stakeholders. Step 2: Set & Prioritize Goals. Step 3: Define Deliverables. Step 4: Create the Project Schedule. Step 5: Identify Issues and Complete a Risk Assessment. Step 6: Present the Project Plan to Stakeholders.
Review the work, release payment, and leave feedback to muhammad.