You will get well-designed Shopify website for your business with quality products
Mayowa A.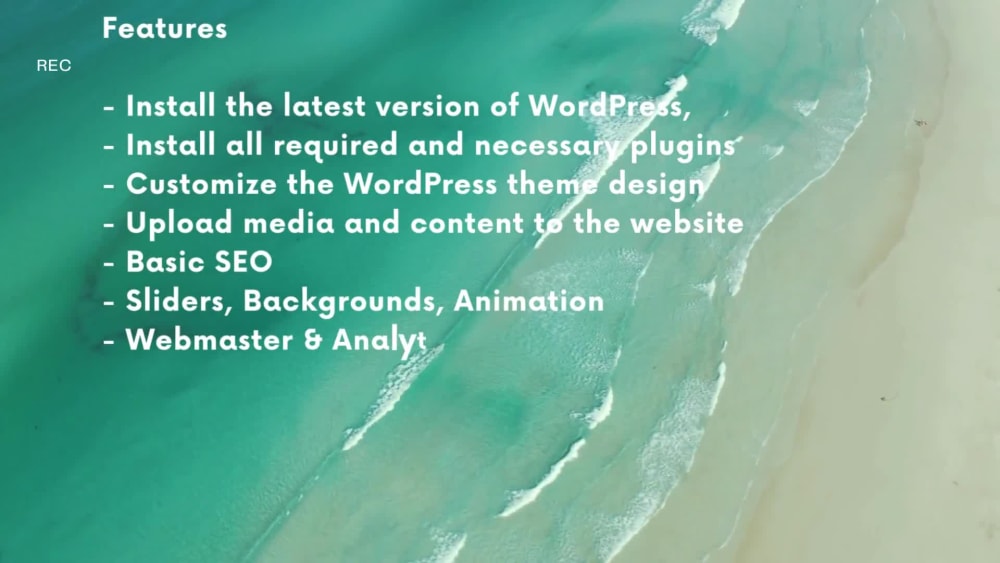 You will get well-designed Shopify website for your business with quality products
Mayowa A.
Silver
Full-fledged ONE page responsive, SEO-friendly store with the one-page product
2 days
delivery —
Sep 30, 2023
Revisions may occur after this date.
Upwork Payment Protection
Fund the project upfront. Mayowa gets paid once you are satisfied with the work.
Project details
I am here with you. Business owners like you are the heart of Shopify and we know uncertain times can bring you extra challenges. We want to do everything in our power to support you. Read on to learn about the resources we've developed to help you navigate your business during this challenging time and get answers to
your questions about taking your business from offline to online. Together, we'll make it through.

These are the step-by-step strategies to develop a Shopify store
* Sign up for Shopify
* Add a product
* Set up a gift card
* Create a collection
* Configure shipping
* Taxes
* Set up Payment
* Customize your store
* Import your customer list
* Fulfillment & Order Management
* Test your store
* Launch your store
* Market your store and increase sales
* Facebook and Instagram Sales Channels
* Resources
What is this?
This guide will help get your offline business online. It goes over everything you need to know about Shopify,
highlights the tools available, and provides step-by-step guides on creating and managing an online store.
By the end of this guide, you will complete making your online store and be ready for sales! Sign up For Shopify
Shopify.com.
Platform Shopify
Supported Plugin Types Payment, Social Media, Dropshipping, Shipping, Customer Support, Marketing, Inventory, Analytics, Chat, FAQ, Gallery, Form, Video, Finance, Map, Membership, Forum, Events, Other
What's included
Delivery Time
2 days
5 days
7 days
Optional add-ons You can add these on the next page.
Frequently asked questions
About Mayowa
Expert Website Developer | Professional Website Developer
Expert Website Developer | Professional Website Developer
Lagos, Nigeria
- 3:33 am local time
Hello, Everyone!
I am a Senior WordPress Developer with Woocommerce and Shopify skills and a Creative graphic designer with innovative ideas and a unique approach to visuals. More than seven
years of experience developing designs for print media, online websites, video, and advertising.
Solid understanding of marketing principles and advertising techniques. Great attention to detail
and a talent for creating unique visual designs. An enthusiastic team player committed to
delivering top results on time and within the budget. Passion for keeping clients satisfied with
each project.

Features

- Install the latest version of WordPress,
- Install all required and necessary plugins
- Customize the WordPress theme design
- Upload media and content to the website
- Basic SEO
- Sliders, Backgrounds, Animation
- Webmaster & Analytics Verified
- Optimize the website for mobile devices and all screen resolution
- You can easily Add, Change or Manage all Contents From Back-End
- Ongoing Support & Maintenance For Free

Types of Websites I develop/design:

- Personal or Brand
- Ecommerce
- Business & Enterprise
- Digital Agencies
- Photography
- Authors or Publishers
- Health & Fitness
- Education
- Real Estate
- Non-Profit Organizations
- Directory & Social News
- Portfolio
You can expect high-quality results, transparent and ethical communication, attention to detail, aesthetic eye, and personalized professional and friendly service I would love to discuss your project needs further with you and how we can work together to achieve the best mobile-friendly website for your brands.
Reach me out any time to discuss your project and get things done.
Steps for completing your project
After purchasing the project, send requirements so Mayowa can start the project.
Delivery time starts when Mayowa receives requirements from you.
Mayowa works on your project following the steps below.
Revisions may occur after the delivery date.
Sign up for Shopify
login to Shopify.com and sign up there after signing up you have to purchase a package and you will have to register with your Details.
Pick a theme
Now that you are all signed up, it is time to select a theme! This will determine what your store looks like when customers visit. but premium themes will be provided.
Review the work, release payment, and leave feedback to Mayowa.