You will get hubspot CRM funnel email templates/newsletter, automation, landing page
Pelumi A.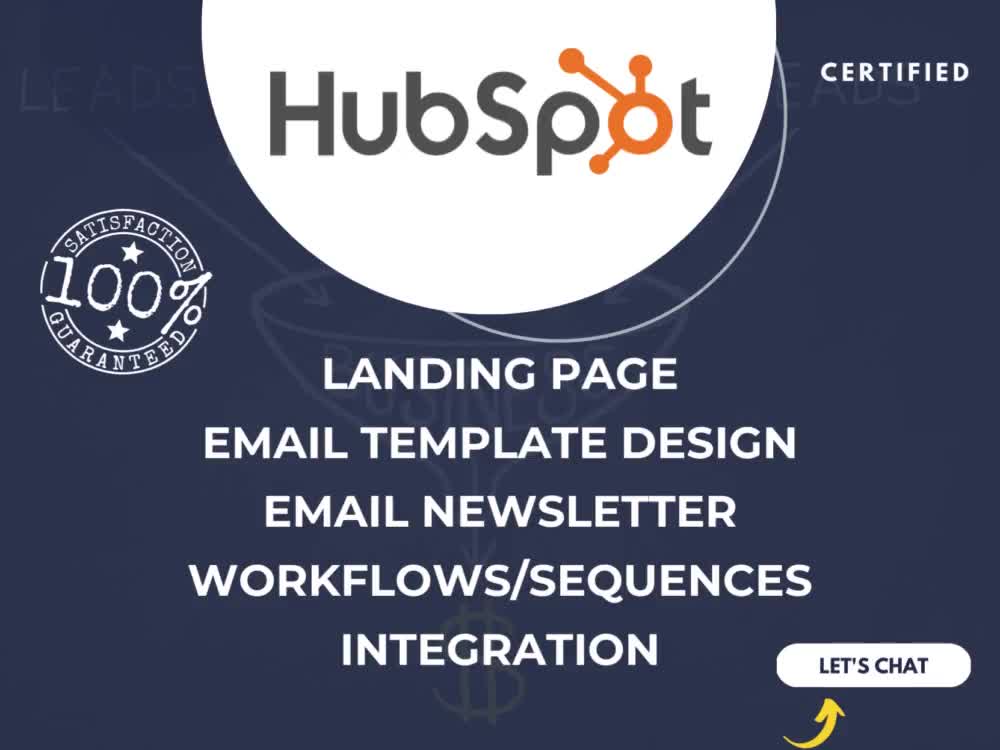 You will get hubspot CRM funnel email templates/newsletter, automation, landing page
Pelumi A.
2 days
delivery —
Jan 31, 2023
Revisions may occur after this date.
Upwork Payment Protection
Fund the project upfront. Pelumi gets paid once you are satisfied with the work.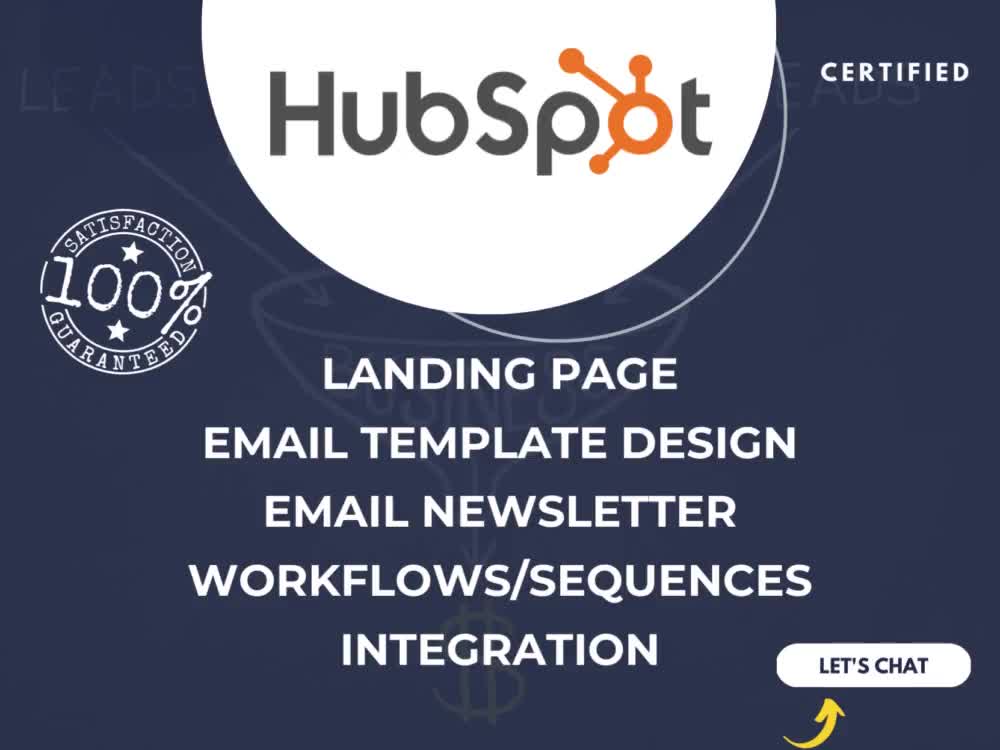 Project details
HUBSPOT CERTIFIED HUBSPOT CRM EXPERT HUBSPOT DESIGN

Welcome business owners,

It's simple, I will be your go-to Hubspot expert to help you with your HubSpot CRM solutions. As a Hubspot certified email marketer with a demonstrated history of working with ecommerce, b2b &b2c, marketing, and advertising industries I can assure you a 101% satisfaction and result on your project.

Services I offer
-Hubspot account setup
- Hubspot email template design
- Hubspot Landing Page
-List Generation, Segmentation, and Nurturing
-Cold emailing and prospecting
- Automation/Workflow and sequences
-Article and newsletter
- Custom Integration
-Hubspot marketing sales funnel
-Hubspot CRM consultation
-Business to business marketing


I am simply the best at what I do, with me you get the results you want and more.

I am available for you.
Feel free to message me through Upwork messenger. I will be happy to answer any questions you might have.

Thanks for being here.

Regards,
Pelumi Adebayo
Your-go-to email specialist
Email Platform HubSpot, ActiveCampaign
What's included
Delivery Time
2 days
3 days
5 days
Analytics & Tracking Setup
Customer Lifecycle Messaging
Marketing Analytics Report
Optional add-ons You can add these on the next page.
Additional Trigger Email Setup
+$5
About Pelumi
Online Marketer || Funnel Expert
Online Marketer || Funnel Expert
Lagos, Nigeria
- 6:09 pm local time
Hello business owners,

I am glad to have you here,

In a world where marketing now happens mainly behind screens and by the tap of keys, I will be your go-to specialist to help kickstart and/or solve all your internet marketing and sales problems..

I'm Pelumi an expert digital marketer with extensive knowledge in sales funnel building, email marketing, Social media marketing, and website design.

I am passionate about helping small and large businesses grow and achieve their goals through smart and effective digital marketing approaches. Over the years, I have put energy into growing and learning to become one of the best at what I do and I have confidently gained notable expertise and reputable experience of what works and what DOESN'T.

AS A DIGITAL MARKETER I
✅ Manage your CRM and Build converting sales funnel generating active leads with optimized automations, email campaigns, customer journeys, and targeted marketing.
✅ Build your website, landing pages, sales page, and e-commerce stores with compelling visuals and an enjoyable user experience.
✅Set up and manage your social media account, creating consistent and engaging content to drive traffic and promote sales
✅ Create promotional designs(flyers, infographics, posters, brochures) for your business directed towards advertising your business and promoting sales.
✅ Develop a marketing strategy best fit for your business that aligns with your laid-out goals and separates you from your competitors.


WHY ME
💹I am simply good at what I do
💹I am passionate about my work and the clients I work with I take your business goals as mine and work relentlessly till they are achieved.
💹 Unlike any other marketer out there I have a work model, I put extra work into research, planning, and analysis of the projects and businesses I work with to make sure I get UNIQUE results that exceed expectations.
💹I am detail-oriented, a critical thinker, a creative problem solver, and a slave to precision.

I can reassure you that I will bring fantastic results to your business.

Still curious about how good I really am? You can schedule a call with me, let's talk about how I will handle your project.

Best regards.
Pelumi Adebayo.
Steps for completing your project
After purchasing the project, send requirements so Pelumi can start the project.
Delivery time starts when Pelumi receives requirements from you.
Pelumi works on your project following the steps below.
Revisions may occur after the delivery date.
Access Hubspot account
Get Hubspot Login details
Analyze Client request
Analyze client's project making necessary market and competitor research to achieve relevant and unique results
Review the work, release payment, and leave feedback to Pelumi.