You will get a fantastic VoiceOver that tells your stories in the most authentic way.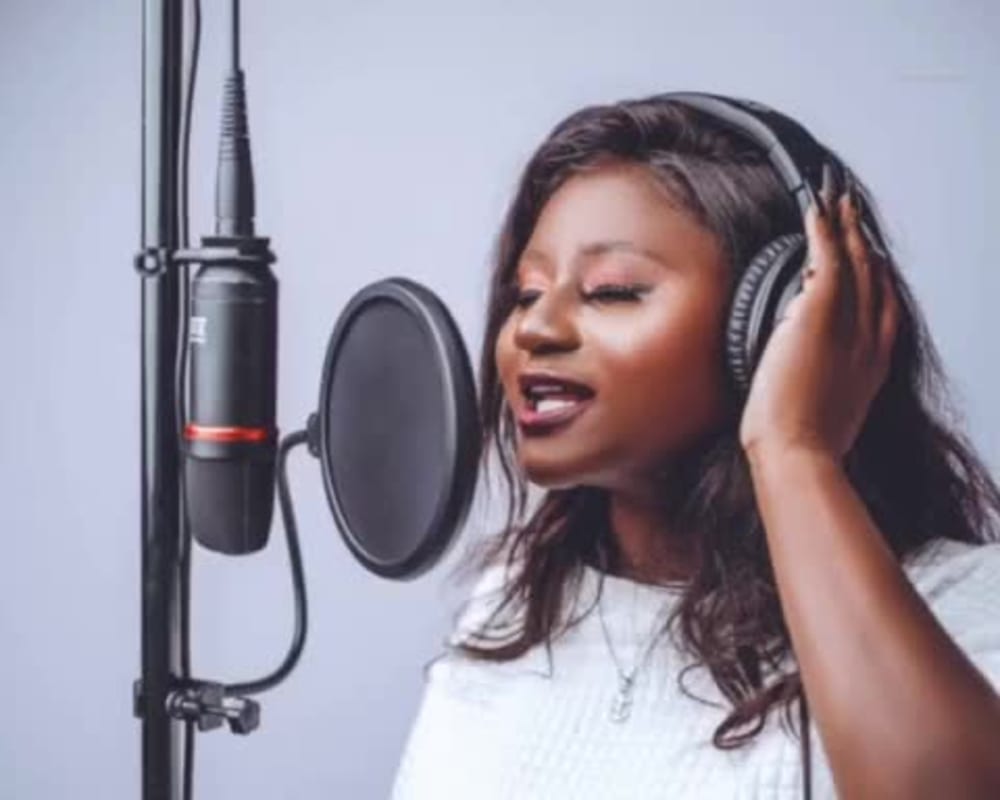 You will get a fantastic VoiceOver that tells your stories in the most authentic way.
1 day
delivery —
Dec 1, 2022
Revisions may occur after this date.
Upwork Payment Protection
Fund the project upfront. Serah gets paid once you are satisfied with the work.
Project details
You will get professionally mixed and mastered voiceover that will help tell your stories in the most authentic and soothing manner.
With over 4 years in voiceover working with clients from all around the world, I care deeply about helping brands tell their story through voiceover, because I have seen first hand the importance of it in storytelling and advertising.
The work I deliver is made with broadcast quality equipment and is a hundred percent authentic.
Gender Female
Purpose Audiobook, eLearning, Video Game
Language English
Age Range Youth
Tone Calming, Corporate, Dramatic, Energetic, Sexy
Optional add-ons You can add these on the next page.
scriptwriting (+ 3 Days)
+$50
Frequently asked questions
Young energetic Voice Over needed
Good VO. Will hire again.
Guided Meditation Expert
Voice over for Miko
Great work ethics!
Female Voice Over Artist- Audiobooks (English)
Voice over talent needed for a one minute corporate client video project.
Serah was a pleasure to work with and super helpful during the production process:)
Millennial Female Voice Talent | American accent
Vancouver, Canada
- 1:56 pm local time
You want to create that VoiceOver that gives your brand a competitive advantage or you're looking for the perfect voice for your animation character, someone with experience, pristine quality audio who really knows their onions?
Let me be an asset to you!

I will breathe positive energy, life, and soul into your project using professional, broadcast quality audio from my home studio. I also offer a free directed session via zoom, this allows you to be part of the creative process.
I provide a 24- 48hour turn around time for short form projects!

I can provide well pronounced seemingly complex words for your healthcare scripts.

Having trouble coming up with a script? I can help you come up with one!

I write, record, narrate and edit
Commercials
Audiobooks
Animation & character voices
Video games
Radio drops
Guided Meditations
IVRs
Healthcare scripts
Explainer Videos and more!

My tones range from Conversational, calming, casual, corporate, caricature, sexy, quirky, millennial, Gen-Z, Authoritative, medical, mom, child, dramatic, emotional, engaging to whatever your project needs really!
Let's create something amazing together.
Send me a message!
Steps for completing your project
After purchasing the project, send requirements so Serah can start the project.
Delivery time starts when Serah receives requirements from you.
Serah works on your project following the steps below.
Revisions may occur after the delivery date.
Sample submission
I send a sample recording of the project so we can come to an agreement on the method of approach to your script
Project submission
I send in your fully mixed project
Review the work, release payment, and leave feedback to Serah.