You will get a high-quality voice-over to captivate your listeners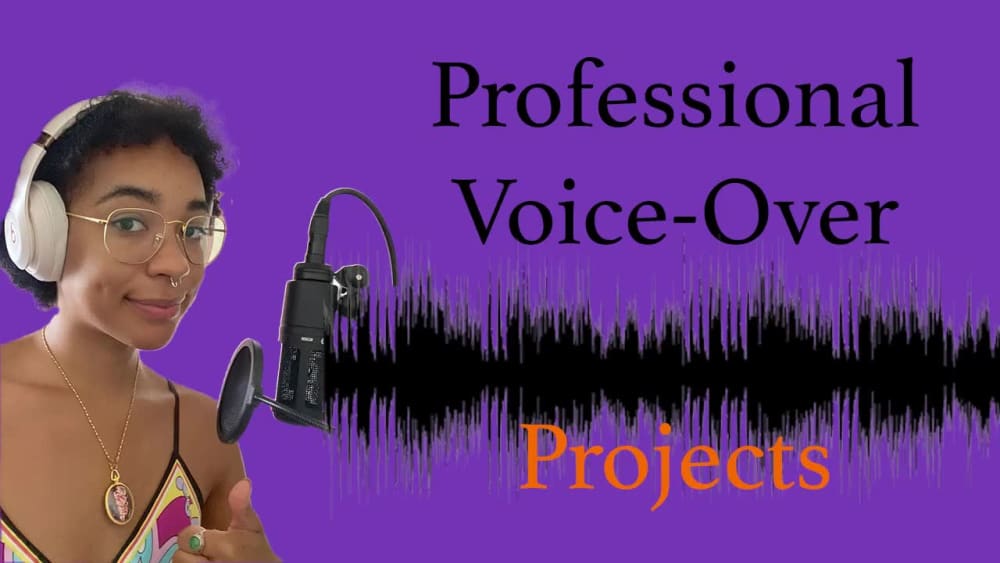 You will get a high-quality voice-over to captivate your listeners
2 days
delivery —
Dec 6, 2022
Revisions may occur after this date.
Upwork Payment Protection
Fund the project upfront. Jasmine gets paid once you are satisfied with the work.
Project details
You will receive a fantastic voice-over recording that meets all of your project demands. My voice will grab hold of your audience's attention, I can be very convincing (hence why you've read this far ;)
Gender Female
Purpose Audiobook, Podcast, Video Narration
Language English
Accent American English Accent
Age Range Adult
Tone Authoritative, Calming, Casual, Energetic, Sexy
Optional add-ons You can add these on the next page.
Background Music (Per Each Track)
+$10
Video for sound (+ 2 Days)
+$45
Frequently asked questions
Hooked, at first glance! Now just imagine what my voice sounds like.

Allow me to bring your vision to life :)

I record really good audio & create captivating voice overs for whatever your project needs may be.
Recorded & edited in my home studio within 24 hours.

My services include voice overs for-
audio book
YouTube videos
mediation videos
podcasts
intros & outros
advertisements
you name it

One free revision with every project.
I can add audio, sound effects & video for additional costs.
Please let me know what tones would suit you best- energetic, enthusiastic, calm, loud or quite, authoritative, friendly, etc.
Also if you'd prefer the audio raw and unedited or ready to go.

Looking forward to working with you on your next project!

Cheers, Jasmine
Steps for completing your project
After purchasing the project, send requirements so Jasmine can start the project.
Delivery time starts when Jasmine receives requirements from you.
Jasmine works on your project following the steps below.
Revisions may occur after the delivery date.
Recording
1000 word milestone
Review the work, release payment, and leave feedback to Jasmine.