You will get a medical animation video
Vivek S.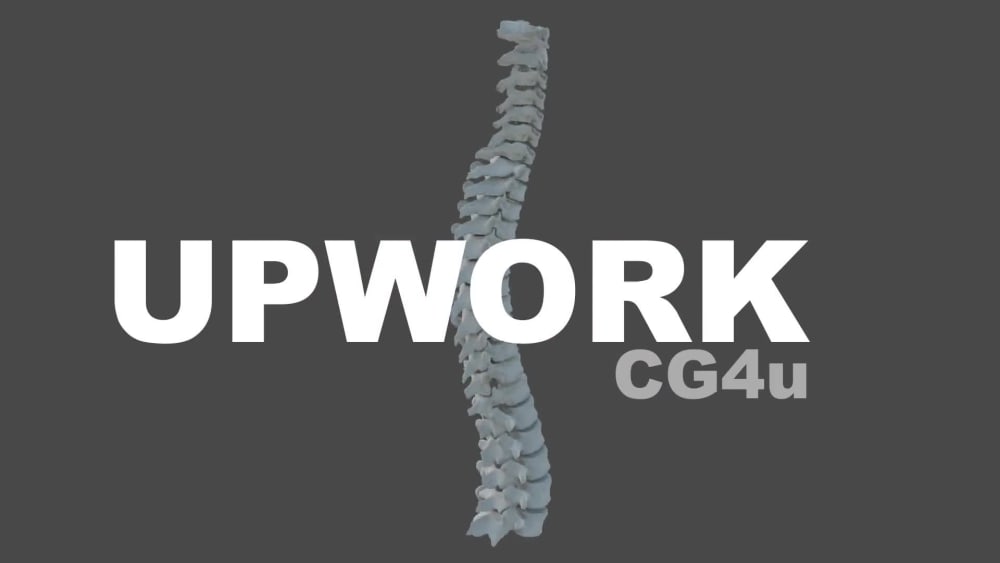 You will get a medical animation video
Vivek S.
10 days
delivery —
Dec 16, 2022
Revisions may occur after this date.
Upwork Payment Protection
Fund the project upfront. Vivek gets paid once you are satisfied with the work.
Project details
Simple Medical animation video based on script/ requirements given. Please discuss the project before buying. Currently we are serving clients with ratings above 4.5 stars.
Animation Type 3D Animation
File Format MP4
What's included
Delivery Time
10 days
10 days
10 days
Optional add-ons You can add these on the next page.
Additional 10 Seconds of Running Time (+ 2 Days)
+$50
Indore, India
- 9:21 am local time
Via CG4u.net i provide creative 3D Animation, Visual Effects and Gaming Solutions from India. We are a team of expert 3D professionals specialized in 3D Character animation, Visual Effects, Motion Graphics, 3D floor plans, 3D rendering, Walkthrough animation, architectural designing, creating 3D models, animated marketing presentations and animated logos and more..

Relying on a team of professionals with a huge experience we will perform any order related to creation of 3d models, 3d graphics, and animation within the shortest timeterms and for a moderate price

CG4u.net is at your service.
Now get your website talking, moving and communicating with the out-of-the-box 3D animations! Build your own message conveying style and make a distinct position in the crowded world of Internet.

Services:
The CG4u.net provide to you creation of custom 3d models, 3d animations, and 3d designs at a professional level.Along with high-tech animations, we believe in Creating Successful Websites.

Custom 3d models.
We have considerable experience in creation of 3d models. The personnel of our company are people with higher technical education, for whom creation of 3d models is not only work, but also a hobby. We accept orders for creation of 3d models, both according to drawings, and to your descriptions, and also photos.

3d animations.
Among the employees of our design studio are many people, specializing exclusively in creation of tremendous visual effects and superrealistic 3D animations of digital objects. Are you lost at a choice of a service provider? Our company always welcomes everyone who address to us.

What makes us different!
--Use of the most advanced software and animation tools.
--We provide Custom Animation that means animation according to your choices and specifications.
--Easy to interpret, entertaining and interactive! Visitors' interest is kept in account
throughout the animation.
--High Quality and Resolution. Fast moving presentations instead of dull and static image presentations.
--Ability to carve any complex ideas and concepts.
Wonderful time management. We complete any complex project in the stipulated period of the time.
--We charge the most nominal rates in the industry!
Industry Experience:
Construction, Building, Non-profit, Social Sector, Education, Healthcare, Pharmaceuticals, Life Sciences, Biotechnology, Media, Advertising, Publishing, Entertainment

Steps for completing your project
After purchasing the project, send requirements so Vivek can start the project.
Delivery time starts when Vivek receives requirements from you.
Vivek works on your project following the steps below.
Revisions may occur after the delivery date.
discuss project before buying
detailed discussion before buying, so i can understand project requirements before you buy
Review the work, release payment, and leave feedback to Vivek.