You will get a professional FB/Instagram Ad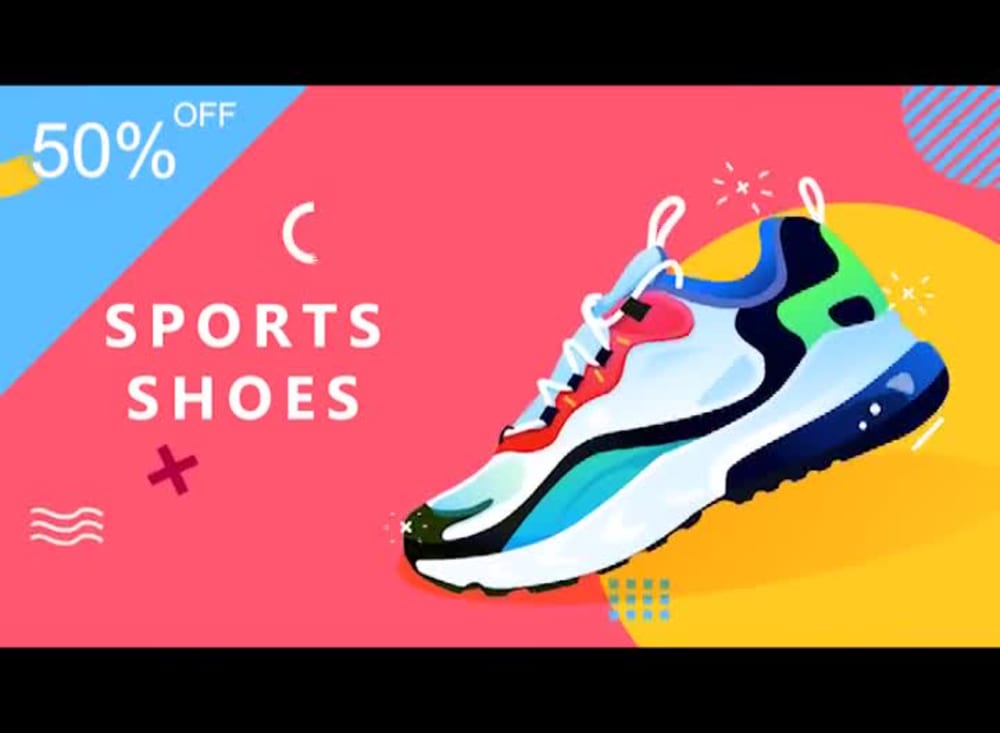 You will get a professional FB/Instagram Ad
Footage Provided (Minutes)

10
1 day
delivery —
Dec 2, 2022
Revisions may occur after this date.
Upwork Payment Protection
Fund the project upfront. Nazia gets paid once you are satisfied with the work.
Project details
you will get a professional video social media ad, that conveys your services perfectly, through motion colorful graphics, transitions, text animations, sound effects and music.
Video Type Social Media Video
What's included
Delivery Time
1 day
2 days
3 days
Footage Provided (Minutes)
10
10
10
You will get an amazing Amazon video ad
Weekly Video Editor
Nazia has been super helpful, supportive and patient with me. She is good at editing videos and I will be sure to hire her again for more videos.
Youtube Video Editor For Consistent Projects
She's quick and efficient at her work. Delivered the project faster than I expected. I look forward to working with her again.
Comedy series
Amazing WORK! Best editor on UPWORK!
Comedy series
Fast. Easy going and one of the best video editors I've every worked with.
Social Media Video Editor || Helping Online Businesses Grow
Gilgit, Pakistan
- 6:28 am local time
I'm an Upwork Verified Video Editor with over 4 years of experience in editing Social Media Advertisements for various brands, I helping online businesses to grow revenue and win more customers through my edited ads.
✔️ I have also successfully done various editing projects with many creators on YouTube and Companies, on brand ads those published on Facebook, YouTube, Instagram, TT and LinkedIn which brought attention of customers, I also got bonuses from the companies:)

✔️How can I bring value to your brand?
1- Brief and Fluent communication
2- Great perception of Current Trends and Unique Ideas
3- Experience (I understand what works for a social media video and what doesn't)
4- Teamwork skills
5- use of trendy music and titles

I use Premier pro | after effects | Photoshop and Yes Final cut

▶Tiktok video ads
▶Facebook video ads
▶Gaming videos
▶Corporate videos
▶Sports highlights
▶Online courses
▶Top 10 videos with Voice over
▶Social Media videos
▶USG ads
▶Real Estate Videos
▶Reels expert

I'm highly motivated and hard-working as well as organized and detailed in my workflow process. I understand the need to hit deadlines. I'm comfortable working remotely and look forward to collaborating with you on your next project. Using a blend of technical skill and creativity, my goal is to bring your vision to life.

✔️If you are interested in working with me feel, check out the portfolio and free to write me a message or propose a contract!
P.S Down to talk about projects through Video and Audio meets online.
Thanks
Nazia
Steps for completing your project
After purchasing the project, send requirements so Nazia can start the project.
Delivery time starts when Nazia receives requirements from you.
Nazia works on your project following the steps below.
Revisions may occur after the delivery date.
CONTACT me now
Send me the links of footages, with relevant sample, you will get first cut from me after reviewing i will submit final version.
Review the work, release payment, and leave feedback to Nazia.