You will get a professionally done voice-over in English
lilian N.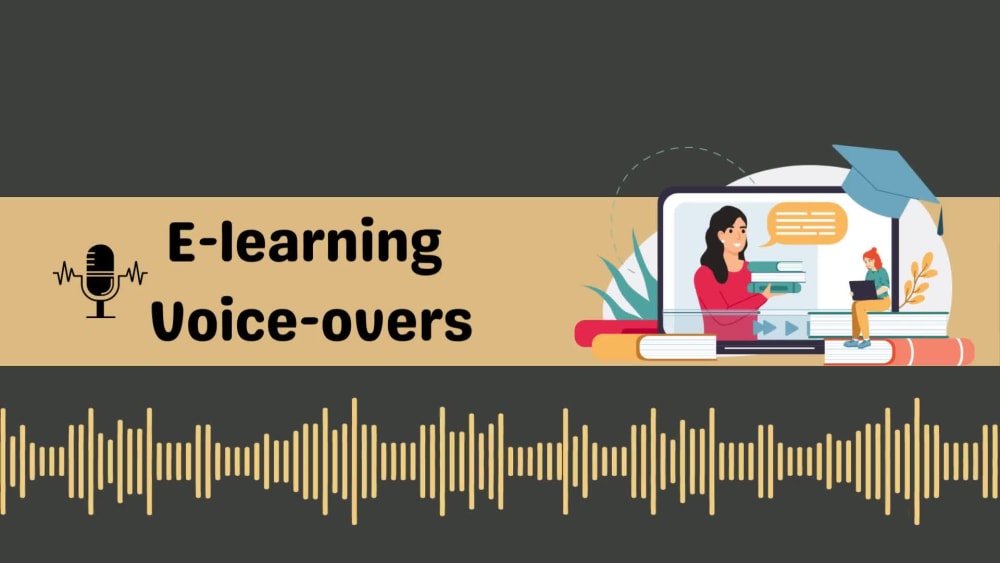 You will get a professionally done voice-over in English
lilian N.
40
Get 5 minutes of voice-over for $40
1 day
delivery —
Sep 22, 2023
Revisions may occur after this date.
Upwork Payment Protection
Fund the project upfront. lilian gets paid once you are satisfied with the work.
Project details
You will get a professionally done voice-over in Swahili
For the basic package- (5 minutes words )
For the Standard package - (10 minutes)
For the premium package - (15 minutes)

Price is inclusive of either commercial rights or broadcasting rights or both
By this I mean, You can get 150-300 words of Swahili voice-over with commercial rights at $230 or at $280 with broadcasting rights or with both rights at $380
Gender Female
Purpose Phone System & IVR, Podcast, Video Narration
Language English
Accent American English Accent
Age Range Adult
Tone Authoritative, Calming, Corporate, Cute, Energetic
What's included
Delivery Time
1 day
1 day
1 day
Background Music (Per Each Track)
Optional add-ons You can add these on the next page.
Background Music (Per Each Track)
+$10
Commercial Rights (+ 1 Day)
+$100
Full Broadcast Rights (+ 1 Day)
+$200
Frequently asked questions
Voice-over artist/Translator
Voice-over artist/Translator
Nairobi, Kenya
- 7:45 pm local time
My name is Lillian from Nairobi, Kenya, and I have a beautiful voice.
I am a voice-over artist, recording artist, backup vocalist, translator ( English- Swahili and vice versa ), interpreter, and audiobook narrator.

I have done voice-overs for organizations such as UNESCO, Unionpay International, South African government among others.

I work in a professional studio and I always deliver quality work.

I am a team player, organized, punctual, consistent, and obedient.

Why should you hire me?
1. I have a voice you want to listen to
2. I pay attention to details
3. I am a perfectionist so I work extra hard to give you quality
4. I respect and value my clients, and I'm always looking to give them great value for their money.
Steps for completing your project
After purchasing the project, send requirements so lilian can start the project.
Delivery time starts when lilian receives requirements from you.
lilian works on your project following the steps below.
Revisions may occur after the delivery date.
Contact me via Message
Send me a message at least a day in advance to when you need the voice-over done. With all the details about what you'd like done. give me Instructions if any, tell me about a deadline if there is any, confirm the order, I get to work.
Delivery and confirmation
Within 12 hours, - Delivery of work and await confirmation. If there is any revision, I get back to work and work on it. Within the next 12 hours, I will deliver the final work.
Review the work, release payment, and leave feedback to lilian.