You will get a professionally edited video for your business or social media presence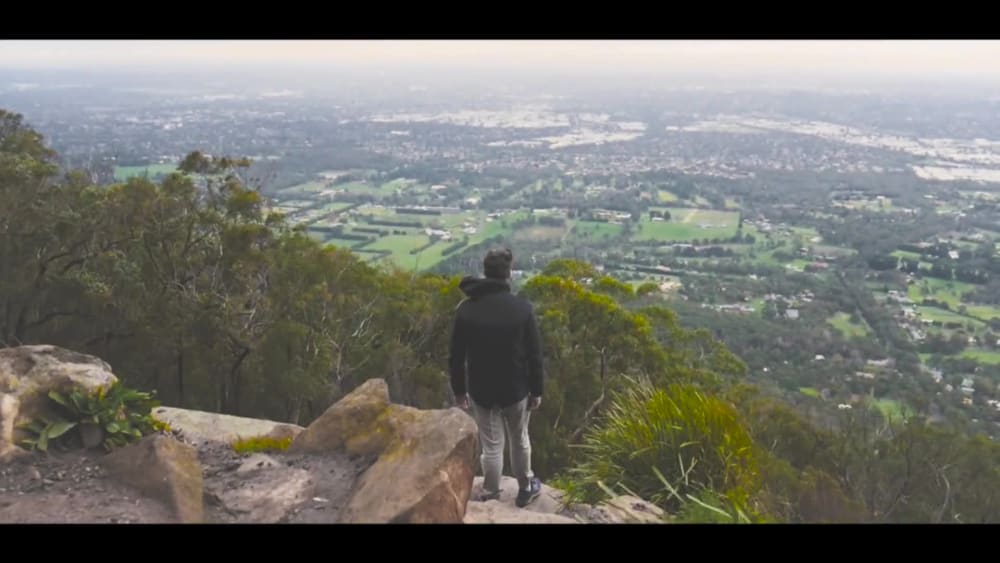 You will get a professionally edited video for your business or social media presence
Basic Stuff Goes Here
Basic Editing of Your video and putting together of clips in any format
Footage Provided (Minutes)

15
2 days
delivery —
Oct 7, 2023
Revisions may occur after this date.
Upwork Payment Protection
Fund the project upfront. Karan gets paid once you are satisfied with the work.
Project details
There are a lot of video editors out there but what sets me apart is my professionalism.

Every person can get the job done by hook or crook but I assure you that the work done by me is professional, of the highest quality, and in standard with your online presence.

I look forward to new and exciting projects and expanding my portfolio and working with people from diverse backgrounds and niches, learning from them and delivering great results.
Video Type Social Media Video
What's included
Delivery Time
2 days
4 days
6 days
Footage Provided (Minutes)
15
30
60
Junior to mid-level Youtube Editor for art channel
Martial Arts (kung fu) Make recap video for social media
Looking for Virtual Assistant (VA) Specialized in TikTok
Looking for a longterm partnership with someone to edit our YT Vlogs.
Very kind and easy to work with. Thank you!
Youtube video editor for 1 weekly video
K B is a very talented editor. Takes notes well, lots of creative ideas, and really responsive. Hire him!
Expert Video Editor for YouTube, TikTok, and Instagram Reels
Jammu, India
- 8:51 am local time
🌟🌟🌟🌟🌟 Karan continues to be a huge asset to our YouTube channel's development. He's very responsive, brings new ideas, and is receptive to feedback. There's a reason I keep going back to him week after week!"

🌟🌟🌟🌟🌟Throughout the editing process, KB kept me updated on the progress and was always open to feedback and revisions. he was extremely patient and dedicated to ensuring that the final product met my expectations.

Wish you had someone like that on your team? Who not only takes ownership of the work but does every edit with full dedication and in a timely manner?

🎥 📸Meet Karan, an Adobe Premiere Pro Video Editor, well not just an editor but a passionate one who's always keen and learning new techniques for transforming your Talking Head/ Vlogs/ TikTok Business Page or maybe just your ideas into captivating visual stories. 📸 🎥

From Long Form YouTube Videos to Short Form Content he can craft videos catering to all social platforms, for your socials be it YT Shorts, TikTok, or Instagram Reels.

Whether you're a business owner or are an individual content creator he has the privilege of working for both and can definitely help you elevate your content game and turn yourself into a profitable business.

💼 Notable Projects:

Collaborated with many big YouTubers such as

Mr. Pietro Boselli
The WheelChair Dad
and many others.

Does the above story sound good? Well, that's my story in a third-person perspective because I believe that telling a story is much more beneficial than just a boring introduction on a profile.

🚀 Let's Collaborate:

Ready to bring your creative ideas to life? Reach out to me via direct message on Upwork, and let's discuss how we can create something extraordinary together!

📊 Platforms I Cater to:

✅ Youtube
✅ Tik Tok
✅ LinkedIn
✅ Instagram

Looking forward to connecting and turning your vision into reality!

Karan Behl

Steps for completing your project
After purchasing the project, send requirements so Karan can start the project.
Delivery time starts when Karan receives requirements from you.
Karan works on your project following the steps below.
Revisions may occur after the delivery date.
I check the requirements, ask relevant questions
Before I begin the work I need to know what exactly are you looking for and is there any end product or reference you already have in mind
Review the work, release payment, and leave feedback to Karan.