You will get a professionally mixed and mastered podcast in 24 Hours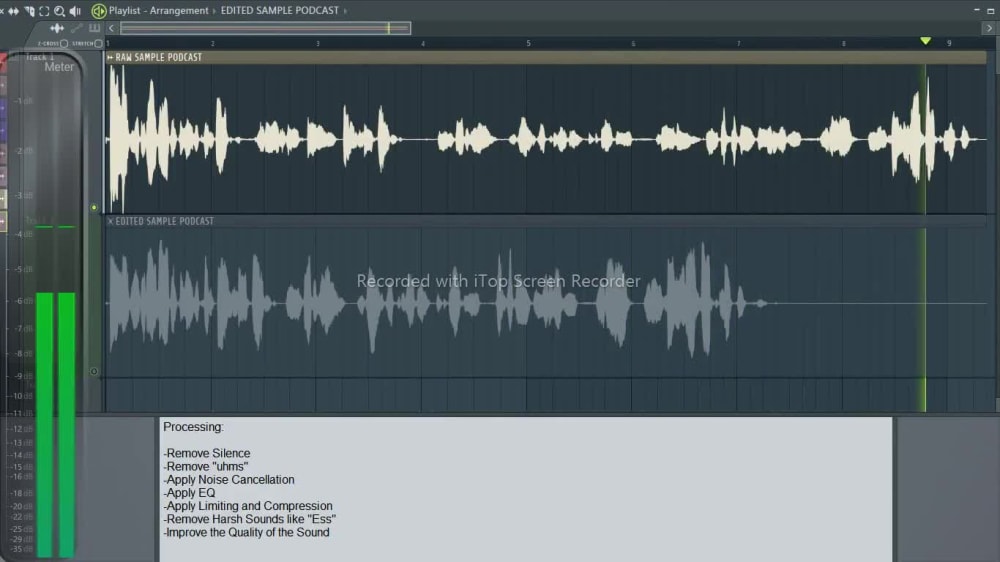 You will get a professionally mixed and mastered podcast in 24 Hours
Short Podcast
20-59 minutes of the final audio clip
1 day
delivery —
Oct 3, 2023
Revisions may occur after this date.
Upwork Payment Protection
Fund the project upfront. Jhon Kim gets paid once you are satisfied with the work.
Project details
Hello! I am Jan and I can edit your podcast professionally in 24 Hours

I can help you with your podcast to sound more appealing and worth listening to your audience.
I specialize in podcast editing and can make your podcast sound great with the skills and tools I have. After 6 years of editing podcasts, I already developed a process that is very effective and efficient that works very fine with other clients. This enabled me to deliver your podcast fuller edited, mixed and mastered in just a few days.

I also offer other services that I can use in your podcast
Services offered:
- editing, mixing, and mastering
- loudness matching
- ID3 tagging
- adding intros, outros, and sponsors
- audio clean up – removing background noise, ums and ahs
- uploading to hosting service

If there are services mentioned above you need just leave a message and I'll reply as soon as possible.

I can deliver you my services in a few days or lesser and provide industry-standard sound quality.

Thanks,
Jhon
What's included
Delivery Time
1 day
1 day
1 day
Optional add-ons You can add these on the next page.
Frequently asked questions
Podcast Editor/Music Production/Music Editing
Talibon, Philippines
- 8:18 pm local time
Summary
Hey! I am Jan, a podcast editor and music producer .

I offer podcast editing and music production services

Specializes in
-Podcast Editor/Podcast Producer
-Music Production
-Audio Editor
-Can enhance bad quality audio
-Remove Vocals from a song
-Noise Cancellation
-Ghost Producer

Other Skills:
-Simple Photoshop
-Simple Video Editing
-Virtual Assistance

I started my freelance career way back in 2016. Up until now I've created tracks and beats for clients, I also edit and mix audio clips for podcasts and edit audio for dance choreography. I work professionally and will submit projects on time.

-I have a good working ethics and do not accept many jobs if I am working on 1 or 2 projects at a time to keep my quality of work at 100% and to deliver your project before the agreed time. I can work under stressful condition but I am just a mere human and I avoid making mistakes for my job is to keep your project a 100% perfect before delivering to you.

Please leave a message if you want something to be done and we'll get started right away.

Thanks,
Jhon
Steps for completing your project
After purchasing the project, send requirements so Jhon Kim can start the project.
Delivery time starts when Jhon Kim receives requirements from you.
Jhon Kim works on your project following the steps below.
Revisions may occur after the delivery date.
Send audio file for approval and revisions
Review the work, release payment, and leave feedback to Jhon Kim.