You will get a quality video game or animation voice over recording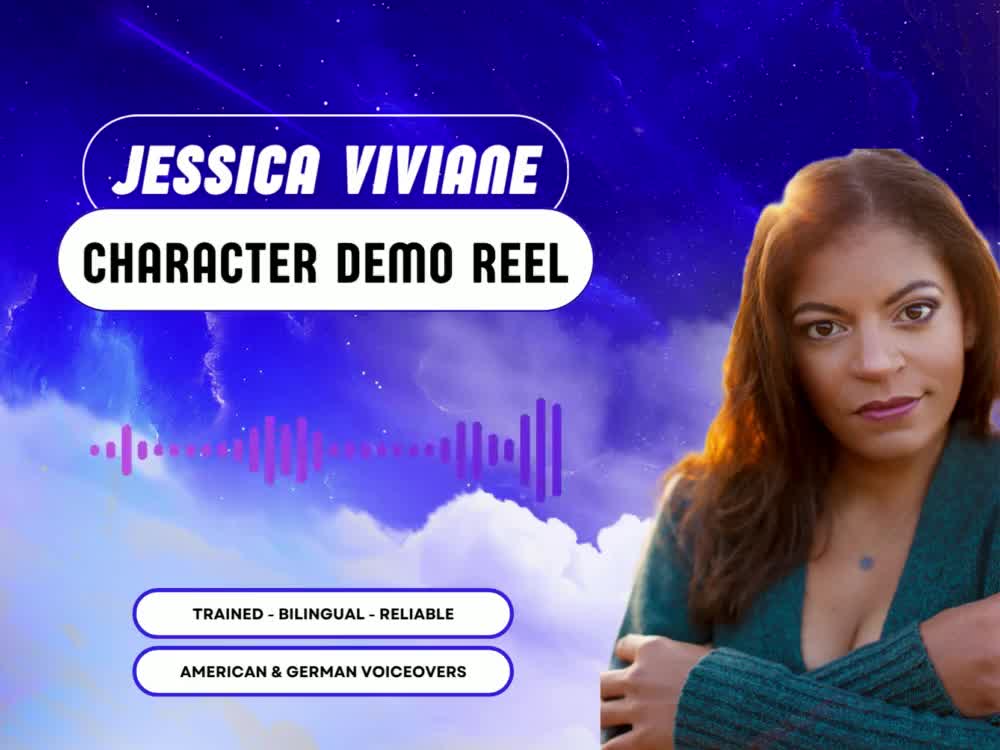 You will get a quality video game or animation voice over recording
2 days
delivery —
Dec 1, 2022
Revisions may occur after this date.
Upwork Payment Protection
Fund the project upfront. Jessica gets paid once you are satisfied with the work.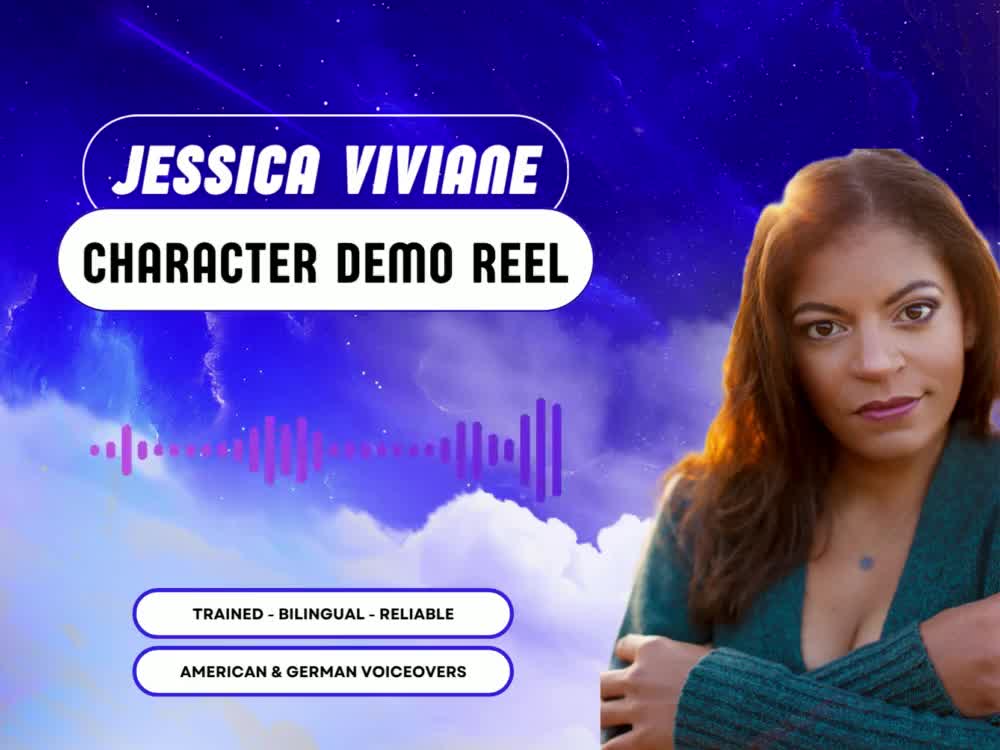 Project details
Hi, I'm Jess. Professional voice actor with a theater and singing background. I'm German and African-American and speak both American English and German in native fluency (accent free). I can imitate a German accent if requested (see demo for example).

I have specialized training in character voicing and advanced audio engineering for voice actors. My voice has been described as calming, engaging, millennial, conversational, authoritative, caring, motherly, and silly.

I've voiced on various YouTube lego stop motion channels, YouTube web novels, Gatcha-style animation, animation, and video games.

I'm looking forward to hearing about your project and bringing your character(s) to life!

Best, Jess
Gender Female
Purpose Dubbing/Impersonation, Video Game, Other
Language English
Accent American English Accent
Age Range Adult
Tone Authoritative, Awkward, Emotional, Energetic, Funny
What's included
Delivery Time
2 days
2 days
3 days
Background Music (Per Each Track)
Optional add-ons You can add these on the next page.
Additional Split File (+ 1 Day)
+$5
Frequently asked questions
Marketing Survey
Thanks so much for great work
German and African-American Voice Actress with a theater and singing background. My additional military, law enforcement, medical, corporate, and hospitality background gives me the ability to easily understand and slip into different character roles.
Steps for completing your project
After purchasing the project, send requirements so Jessica can start the project.
Delivery time starts when Jessica receives requirements from you.
Jessica works on your project following the steps below.
Revisions may occur after the delivery date.
Requirements and Expecttations
Set expectations on both parts and delivery of requirements
Recording and Editing
Recording and editing (if premium, also sound effects)
Review the work, release payment, and leave feedback to Jessica.