You will get a radio release quality track
Rakat Z.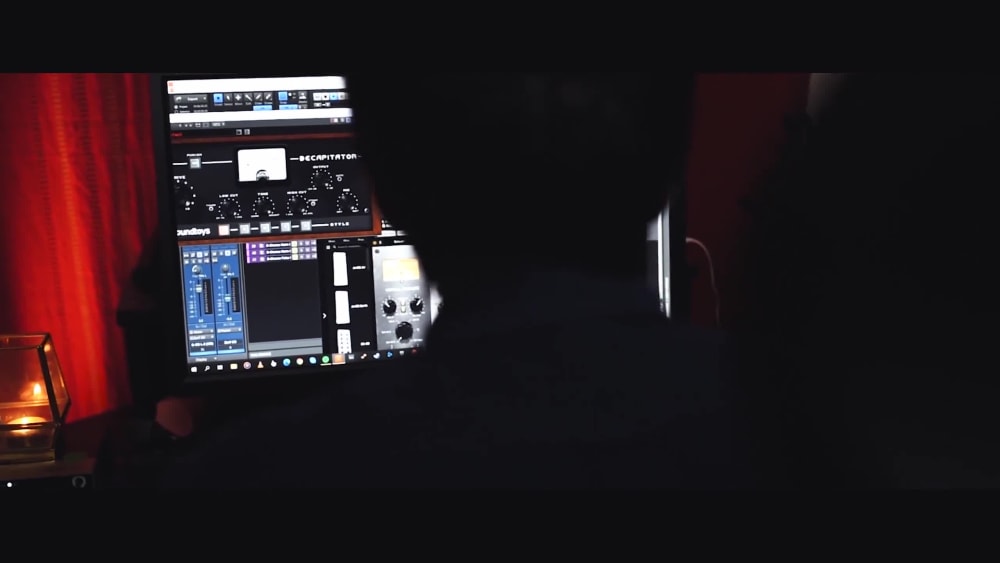 You will get a radio release quality track
Rakat Z.
The Basic Package
You will get a fully mixed track (in the box) that will be ready for mastering.
2 days
delivery —
Sep 23, 2023
Revisions may occur after this date.
Upwork Payment Protection
Fund the project upfront. Rakat gets paid once you are satisfied with the work.
Project details
You will get a fully mixed (and also mastered) track that will be ready for radio release. Your produced track will translate and play at its best on every possible media you can think of starting from phone speakers to HiFi audiophile systems. I have over 10 years of experience in music and record production. And while analog gear is fun (and expensive) I set out to make a point that your production can sound just as good, if not better with the right guy at the desk without all of that fancy expensive gear. So, let's get to producing your track today, and making it sound the absolute best!
What's included
Delivery Time
2 days
2 days
2 days
Optional add-ons You can add these on the next page.
About Rakat
Audio & Music Production | Music & Sound Design, Audio Production, TV
Audio & Music Production | Music & Sound Design, Audio Production, TV
Toronto, Canada
- 3:11 pm local time
Hi! My name is Rakat Zami and I am a music composer, singer-songwriter, sound designer, and record producer.

My career as a music composer has enabled me to work with a wide variety of clients. My clientele involves Nestle, BRAC (NGO), Unilever, WaterAid, Shikho (Interactive Learning Platform), Grameenphone (Telecom), and Banglalink (Telecom) among many others. I am also closely working with renowned production houses such as the likes of Applebox Films, Little Big Films and MVRK Studios.

I am based in Toronto, Ontario as a permanent resident and managing my clientele remotely across the globe. I have over 6+ years of experience in the industry, and I have been a practicing musician for over 18 years.

I am currently working closely with Nuhash Humayun who is an award-winning director on multiple fronts such as Hollyshorts Film Festival, Bucheon International Fantastic Film Festival, Short Shorts Film Festival & Asia, and SXSW, among many others. I have worked with Nuhash since his debut short "Hotel Albatross" (2017), followed by "Paperfrogs" (2018). Over the years, we've worked on several TV commercials and worked together on the critically acclaimed anthology series "Pett Kata Shaw". We are currently in the process of wrapping up yet another short film which will be airing on Hulu in October of 2022.

I am also a record producer, mixing, and mastering engineer with several singles, EPs, and album productions under my name.

I have also worked as a podcast producer on Jon Kabir's "So, I Started A Podcast". I have co-produced BRAC University's podcast series "Life In The Time of Corona" - a podcast series bringing the impact of COVID-19 on communities living in poverty. Currently, I am collaborating with Sketchboard Interactive as a co-producer for another one of BRAC's podcast series by their Social Innovation Lab "Scale Is Necessary" which sheds light on the work BRAC has carried out as an NGO locally and globally.
Steps for completing your project
After purchasing the project, send requirements so Rakat can start the project.
Delivery time starts when Rakat receives requirements from you.
Rakat works on your project following the steps below.
Revisions may occur after the delivery date.
Client purchases the project and sends requirements
Please send in a demo of the track, stems, and reference mixes (if any) when you make your purchase.
Client gets a mixed (and mastered) file within the turnover time
You will get a chance to listen to the mixed and mastered file and will get an opportunity to make a revision before the project is completed.
Review the work, release payment, and leave feedback to Rakat.