You will get video editing, captions, QR code to perpetually send customers to website.
Tiffany K.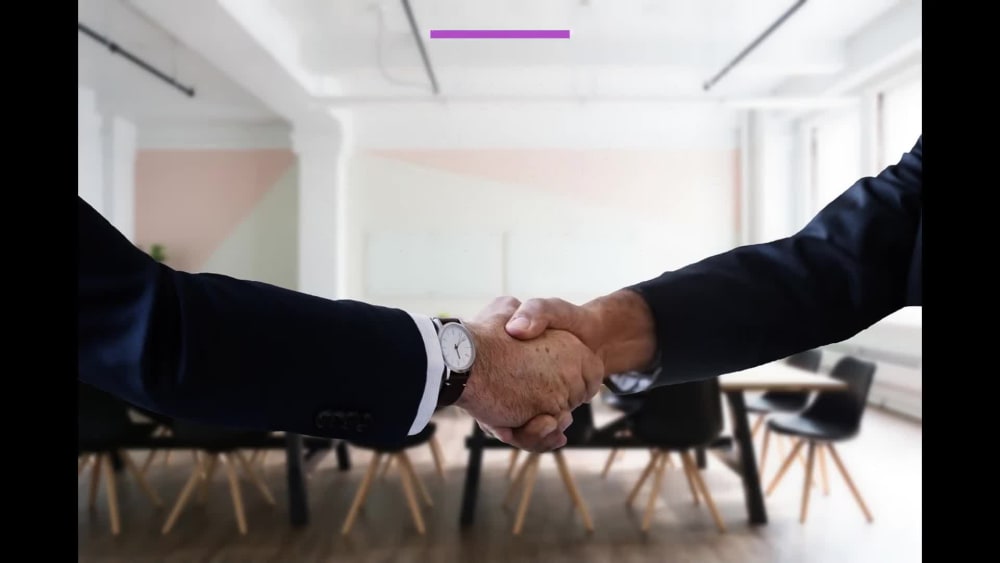 You will get video editing, captions, QR code to perpetually send customers to website.
Tiffany K.
Video Editing (1 Minute)
Receive editing of up to 1 minute of video footage with captions in English
5 days
delivery —
Jun 4, 2023
Revisions may occur after this date.
Upwork Payment Protection
Fund the project upfront. Tiffany gets paid once you are satisfied with the work.
Project details
You will receive an edited video (with captions at designated parts of the edited video), with the option to add one (or multiple) QR codes of website(s) to direct prospective clients to after viewing your video. This provides a video that streamlines, automates, and provides perpetual access from your QR code to the website link(s) of your choice.
What's included
Delivery Time
5 days
5 days
5 days
Frequently asked questions
Social Media Consultant, Audio and Video Editor, Website Designer
Social Media Consultant, Audio and Video Editor, Website Designer
Arlington Heights, United States
- 7:45 pm local time
Specialties:

My seamless and holistic approach of writing, editing, social media, audio and video creation and editing, graphic design, and website design skills creates a holistic approach to increasing the visibility of your products and services, automating customer outreach and sales.

Expedite your sales process...

-Create and edit written content to convey a brand's unique value in the market, its products or services, and what features, benefits or qualities it possesses that distinguish it from similar products.

-Broadcast your content across:
-Facebook and LinkedIn (by creating engaging posts with compelling content, visuals, videos, or infographics)
-Pinterest (creating eye-catching pins with high-quality visuals and compelling descriptions, creating boards that show the brand's products or services, and utilizing keywords in pin descriptions and board titles to optimize visibility)
-Instagram (posting visually appealing, images or videos or content that showcase the brand's unique products or services, and using relevant hashtags to increase visibility and engagement with the audience)
-YouTube (creating informative videos, marketing videos, product reviews, demonstrations that highlight the brand's unique value, and optimizing video titles, descriptions and hashtags with relevant keywords to optimize visibility).

-Rearrange video footage, audio and visual effects to create a cohesive final products
-Organize raw video footage, including audio, and assemble the video and audio footage in the correct order
-Trim the video footage to edit out unwanted content, change the speed of the video footage and create smooth transitions between pieces of video footage
-Edit the audio footage, adjusting volume levels, eliminate background noise, sync the audio and the video, add sound effects and enhance overall sound quality
-Add titles, subtitles, and visual effects to the video footage to convey information

-Refine audio recording to achieve desired quality, clarity and coherence.
-Remove unwanted noise, mistakes or pauses
-Ensure that the dialogue is clear and easy to understand
-Ensure that the video footage is synchronized with the audio footage
-Fade the audio, add sound effects, and add transitions, where appropriate
-Ensure that the low, medium, and high tones in the audio are even
-Add a musical score or background, cut, fade or loop the music, where appropriate
-Export the finish audio composition into appropriate formats for distribution

-Print QR codes on signs, banners, posters, postcards, brochures, flyers, business cards, pamphlets, product packaging, labels, stickers or receipts, allowing customers instant access to your website, office, or store, to subscribe to your website, book an appointment or contact you, with a scan of their phone.

-Create a landing page with high-quality visuals, with a clear product or service value proposition (including key features or problems the product or service is resolving), explaining why they should sign up for a newsletter, or generating leads, with a Call-To-Action to subscribe, and then embed into WordPress or Wix website hosting platforms

-Create customized, visually appealing, easy to read, user-friendly forms in Google Forms or JotForm to gather customer information, only requesting essential information to optimize completion rates and customizing fields relevant to your business products or services, including text, email and phone number fields, and checkboxes. radio buttons. dropdown menus or file uploads.

-Create free and paid events (with an image, logo or branding elements) on Eventbrite, including the event title, date, time, event schedule, location, event description, key features of the event, enhance the visibility of the event with event categories and search terms, and add Frequently Asked Questions (FAQ's).
-Create free tickets (with the option to set a ticket quantity) or paid tickets (with the option to set a ticket price, currency, tiers of ticket pricing, quantity of tickets, and any fees or discount(s)).
-Allow Social Sharing options to promote the event on social media for greater visibility.
-Use email invitations, promotional codes and referral programs to promote the event.
-Customize attendee information in the checkout process, and enable automated confirmation emails for registered attendees, which include ticket and event details.
-Promote the event that social media, email campaigns or targeted marketing.
-Send reminders and updates to, and follow up, with registered attendees.

-Create automated marketing of your business' products and services for specific audiences
Steps for completing your project
After purchasing the project, send requirements so Tiffany can start the project.
Delivery time starts when Tiffany receives requirements from you.
Tiffany works on your project following the steps below.
Revisions may occur after the delivery date.
Send The Original Video Footage
Send me the original video footage (to be edited).
Send The Captions
Send me a list of the captions you'd like included in the video, the beginning and ending timestamps for each caption.
Review the work, release payment, and leave feedback to Tiffany.