You will get a Reactive Web Application (R-Shiny) Ready for Deployment
Giancarlo S.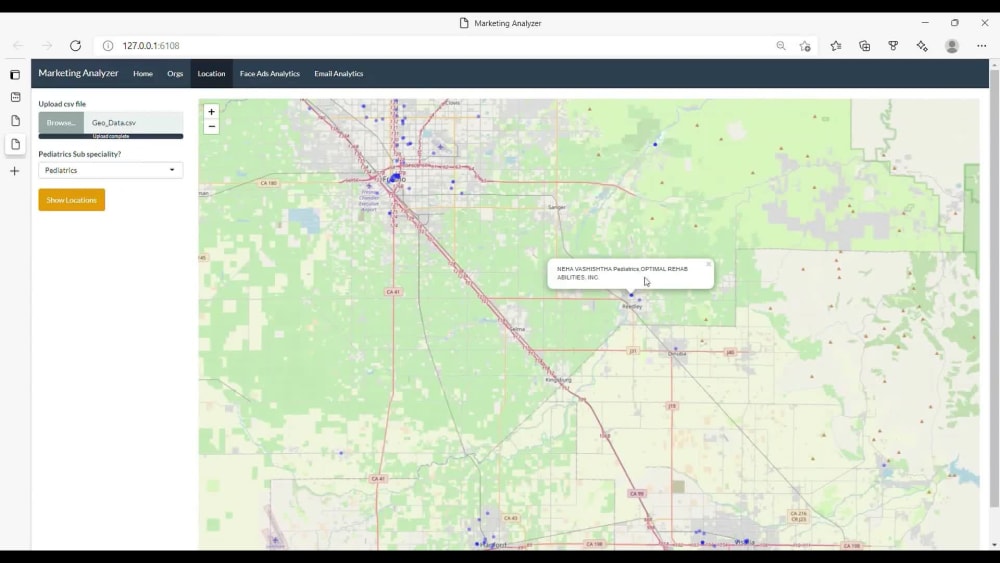 You will get a Reactive Web Application (R-Shiny) Ready for Deployment
Giancarlo S.
Basic R Shiny
Data Visualization
4 days
delivery —
Dec 5, 2023
Revisions may occur after this date.
Upwork Payment Protection
Fund the project upfront. Giancarlo gets paid once you are satisfied with the work.
Project details
Unbiased visualizations and results are plotted in your tailored reactive web application. Custom domains and web hosting are also available as a monthly subscription. Machine Learning Models ready for deployment on production.
Programming Languages HTML & CSS, Python
What's included
Delivery Time
4 days
10 days
30 days
Fairfield, United States
- 9:35 am local time
I fit stochastically sound regression models. I communicate findings with the utmost transparency, starting with human-readable R codes, methodologies, and business-friendly interpretation of advanced analytics results.

I stick rigorously to Damodar Gujarati and Dawn Porter's theory and methods by offering comprehensive and detail-oriented services on:

* Marketing Mix Modeling.
* Customer Targeting through Random Forest Models (Machine Learning, Predictive Analytics).
* Logistic Regression.
* Panel Data Models.
* Data preparation for Modeling.
* Business Analytics.
* Research Assistance.
* Time-Series Descriptive Statistics (Autocorrelation and partial autocorrelations Durbin-Watson test; Jarque-Bera test, Normality, and White Noise tests).
* Time-Series transformation (Differencing, Detrending, Deseasonalizing).
* ARIMA (Estimation of Parameters of Autoregressive Integrated Moving Average); SARIMA (Seasonal Autoregressive Moving Average); ARMA (Autoregressive Moving Average).
* Mann-Kendal trend test.
* Cointegration test.
* Vector Autoregressive Models (Koyck transformation and Partial Adjustment Model).
* Unit root and stationarity test (Dickey-Fuller test).
* Heteroscedasticity test (Breuch-Pagan test).
* Comparison of samples (parametric and non-parametric data).
* Linear regression analysis.
* Content Strategy.
* Ghostwriting.
* Marketing Consulting.
* Market Research.
* Content Marketing.
* Digital Marketing.
* Advertising Consulting.
Steps for completing your project
After purchasing the project, send requirements so Giancarlo can start the project.
Delivery time starts when Giancarlo receives requirements from you.
Giancarlo works on your project following the steps below.
Revisions may occur after the delivery date.
Knowledge transfer and specifications
We meet to set expectations by you sharing your best understanding of your data, processes and business.
Review the work, release payment, and leave feedback to Giancarlo.