You will get Form 5472 + 1120 for Reporting Your Foreign Owned Single Member LLC (U.S)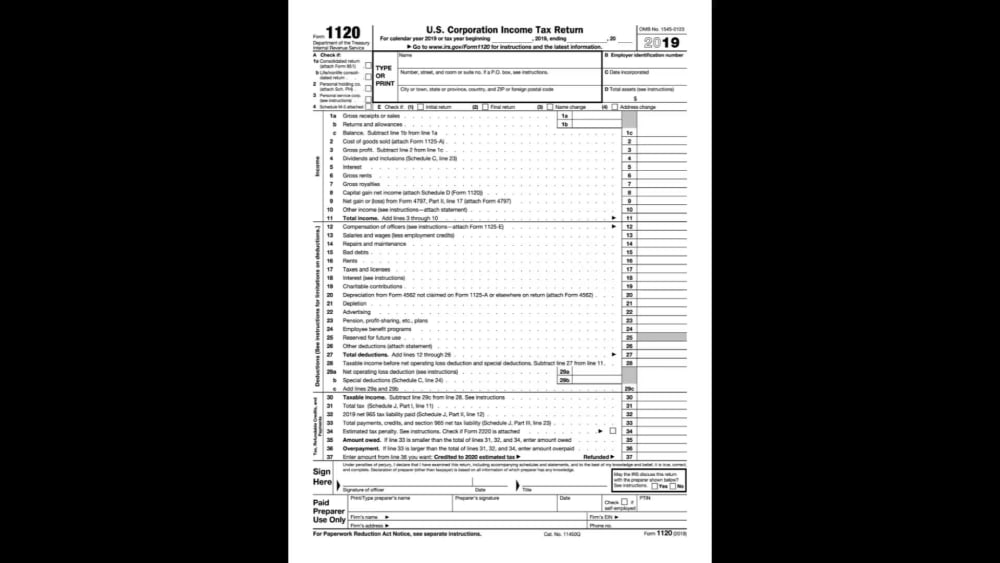 You will get Form 5472 + 1120 for Reporting Your Foreign Owned Single Member LLC (U.S)
Form 1120+ 5472
If you're not seeing exactly what you need here, send me a custom request.
5 days
delivery —
Jun 8, 2023
Revisions may occur after this date.
Upwork Payment Protection
Fund the project upfront. Salman gets paid once you are satisfied with the work.
Project details
Starting in 2017, the IRS requires foreign-owned U.S. disregarded entities to file a Form 5472 with a proforma Form 1120. The requirement to file this form exists even in cases where the U.S. LLC is not subject to any U.S. taxes. Failure to comply with such requirements can result in severe penalties.

My name is Salman, and I am part of the IRS Directory of Tax Returns Preparers. I help foreign nationals and entities stay 100% U.S tax complaint. I'm already helping several clients with foreign-owned single member LLCs, so reach out today and get peace of mind that everything is done, and done right.

Why work with me?
-I know how the US tax system works for non-residents all over the world.
-There are lots of unregistered and unqualified tax preparers out there offering this service. Many people have sent me their forms prepared by these freelancers and they are almost always wrong. And when the penalty is $25,000 for filing it incorrectly, it's better to file it properly the very first time and stay off the IRS naughty list!!!

Should you need more information concerning any Form 5472 matters, do not hesitate to contact me. From start to finish, I'm in your corner. Let's talk!
Industry Arts & Design, Construction, eCommerce, Education, Fashion & Apparel, Food & Beverage, Gaming, Legal, Lifestyle, Music, Real Estate, Retail & Wholesale, Software, Sports & Fitness, Telecommunications, Travel & Tourism
Target Country Worldwide
What's included
Delivery Time
5 days
3 days
2 days
Optional add-ons You can add these on the next page.
Frequently asked questions
Salman has been a pleasure to work with! Very good at communicating and explaining the tax process. He also delivered work faster than expected, and communicated with our team along every step of the process. He was very responsible and filled accurately our annula federal tax returns for my LLC. I definitely recommend Salman to anyone looking for a tax consultant.
Thanks and happy with the service. Quick and efficient
Top Rated Plus CPA, (Expert IRS Tax Preparer PTIN holder) |Virtual CFO
Karachi East, Pakistan
- 9:08 am local time
✅ TOP-RATED PLUS Freelancer

I have a Preparer Tax ID Number (PTIN), which means I am qualified to prepare tax returns and sign them as a paid preparer. All returns are prepared and signed by me which means you'll be getting the comfort of a CPA preparing AND signing your return. You won't find that anywhere else with my prices. I am also a registered e-file provider.

As a Certified Public Accountant. I have extensive knowledge in US Individual, Business, and International taxation. My 8+ years of experience in tax can add value to your project.
Specializing in tax preparation, assistance, advice, consulting, research, and bookkeeping. Experience with individuals, corporations and partnerships ranging from start-ups to multi-million dollar companies. Also have experience with all types of tax software such as QuickBooks, ProSeries, Drake, Lacerte etc. All of this software is at my disposal, as well as the necessary research tools to answer any questions you may have regarding Federal, State/Local, and International tax

I'm Expert on:

1 - Preparation and review of complex income tax returns including but not limited to Corporation, S Corporation, Partnership and Individual returns.
2 - Assist in quality control review for all financial statements.
3 - Assist in planning and compliance regarding international tax matters including waivers and tax returns.
4 - Assist in the review and oversight over the preparation of quarterly tax projections and communication of required estimated tax payments.
5 - Assist in the oversight of year-end shareholder bonus process.
Maintenance and adherence to financial and tax reporting policies and procedures.
6 - Assist in review and oversight over quarterly and annual payroll tax returns.
8 - Assist in review and oversight over the calculation and distribution of W-2's and 1099's.
9 - Preparation and review of tax correspondence and facilitation and oversight over tax audits.
10 - Facilitation of entity creation and dissolution procedures including attaining of Articles of Incorporation, organizational documents, FEIN applications and 2553s.
11 - Training and development of Accounting Managers and Staff Accountants on "tax" best business practice.
12- Assist in filing all annual reports, franchise tax returns and other state returns.
Prepare invoices for tax services performed.
13 - Manage QuickBooks online and QuickBooks desktop teams to ensure quarterly and annual Financial reporting.
14 - Incorporate / Form LLC / Partnership / C Corp in 50 States
15 - Preparation of EIN for US Company Owners and NON U.S Company Owners
16 - ITIN Preparation.

I am available from approximately 7 am to 8 pm M-S via text, phone, email, Upwork and any number of other messaging platforms. I look forward to working with you.

Please note: Zoom meetings represent billable work. I do charge for all meetings.

Steps for completing your project
After purchasing the project, send requirements so Salman can start the project.
Delivery time starts when Salman receives requirements from you.
Salman works on your project following the steps below.
Revisions may occur after the delivery date.
All Document which is related to LLC
Review the work, release payment, and leave feedback to Salman.