You will get a 3d walkthrough video of your room you want to renovate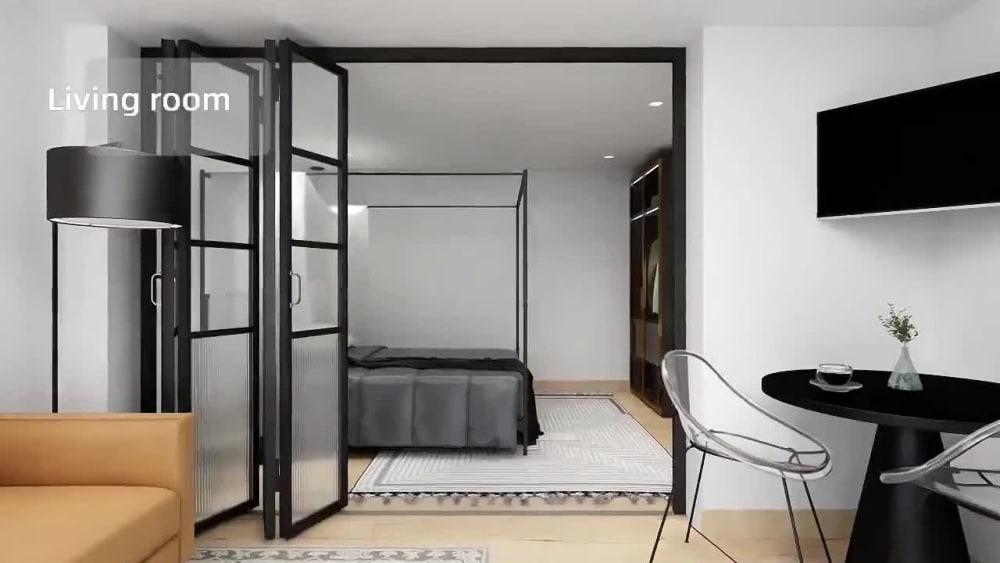 You will get a 3d walkthrough video of your room you want to renovate
3D wakthrough video
Designing, planning,modelling your room and providing you a 3Dvideo+3d images
Architectural Walkthrough
3 days
delivery —
Dec 13, 2023
Revisions may occur after this date.
Upwork Payment Protection
Fund the project upfront. Sebiha Irem gets paid once you are satisfied with the work.
Project details
You will get a video walkthrough of the room you want to renovate or redecorate. Video will be 30seconds max. This will help you understand and feel better the space with its new version. I will also provide you 4-5 3d images of the space without any extra cost.
Project Scale Room
Building Type Commercial, Office & Work Space, Residential
$150
Architectural Walkthrough
Optional add-ons You can add these on the next page.
Books Shelves Interior Design
Designer
I wouldn't know where to end with my praises for Sebiha. Not only does Sebiha have an immaculate eye for for design, she is also super professional to work with. I hired her for a personal project, designing my living room and she exceeded every single expectation. She delivered earlier that promised and the quality of the work was not compromised by one bit. I highly recommend working with her and would hire again for another project in a heartbeat!
Interior Designing
Virtual interior design - French contemporary apartment
She did a very quick and efficient job at styling 5 rooms for my new home and taking into consideration my style! All very beautiful designs and it was very helpful to see the vision come to life. Also very easy to work with and was fast to answer all messages!
Interior Designer Needed to pick out home selections and create storyboards
Hello! I am a full scholarship awarded, degreed interior designer who does her job with passion. I do know that one's home reflects one's identity so my main interest is helping you decorate your living spaces. Also i love working on commercial interiors.

I am pretty experienced with AutoCad, PhotoShop, 3Ds Max.
As i internalize every single place i design, I am working very planned and finish the project as soon as possible with the best results.
Steps for completing your project
After purchasing the project, send requirements so Sebiha Irem can start the project.
Delivery time starts when Sebiha Irem receives requirements from you.
Sebiha Irem works on your project following the steps below.
Revisions may occur after the delivery date.
Purchasing the project
Client purchases the project and sends requirements.
Delivering the files
I complete the project and deliver you the files you need. Video file will be MP4 and images will be Jpegs.
Review the work, release payment, and leave feedback to Sebiha Irem.