You will get A responsive Html email template or newsletter
Reinaldo R.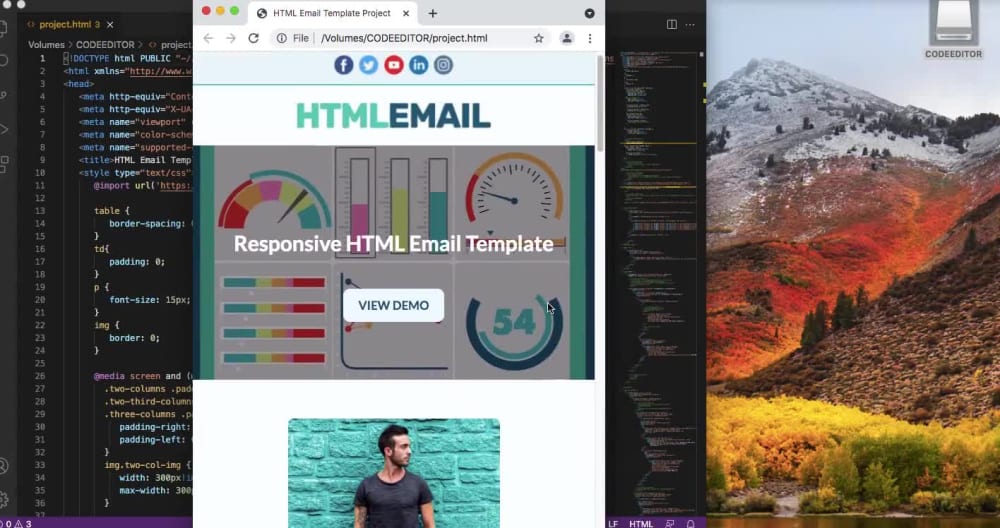 You will get A responsive Html email template or newsletter
Reinaldo R.
Number of Revisions

Unlimited
3 days
delivery —
Sep 30, 2023
Revisions may occur after this date.
Upwork Payment Protection
Fund the project upfront. Reinaldo gets paid once you are satisfied with the work.
Project details
A table base Html Email template. Fully responsive for tablet and mobile. Optimize for Mobile, Tablet & Desktop Device. Works with Outlook client 100%. Inline CSS.
Programming Languages HTML & CSS
What's included
Delivery Time
3 days
5 days
7 days
Unlimited
Unlimited
Unlimited
Optional add-ons You can add these on the next page.
Email Testing (+ 2 Days)
+$15
About Reinaldo
San Juan, Puerto Rico
- 5:26 pm local time

HTML EMAIL/WEB DEVELOPER
I'll will help you design a high quality HTML Email for your business, to help you with your sales. I am a skilled Frontend developer with 2 years of experience. I will convert your design into a fully working responsive HTML website, email or landing page theme that works across all browsers and devices.

Steps for completing your project
After purchasing the project, send requirements so Reinaldo can start the project.
Delivery time starts when Reinaldo receives requirements from you.
Reinaldo works on your project following the steps below.
Revisions may occur after the delivery date.
Delivery Time
Delivery time starts after the client has deliver all the necessary files.
Review the work, release payment, and leave feedback to Reinaldo.