You will get Elementor Expert, WordPress Designer, WordPress developer, WordPress expert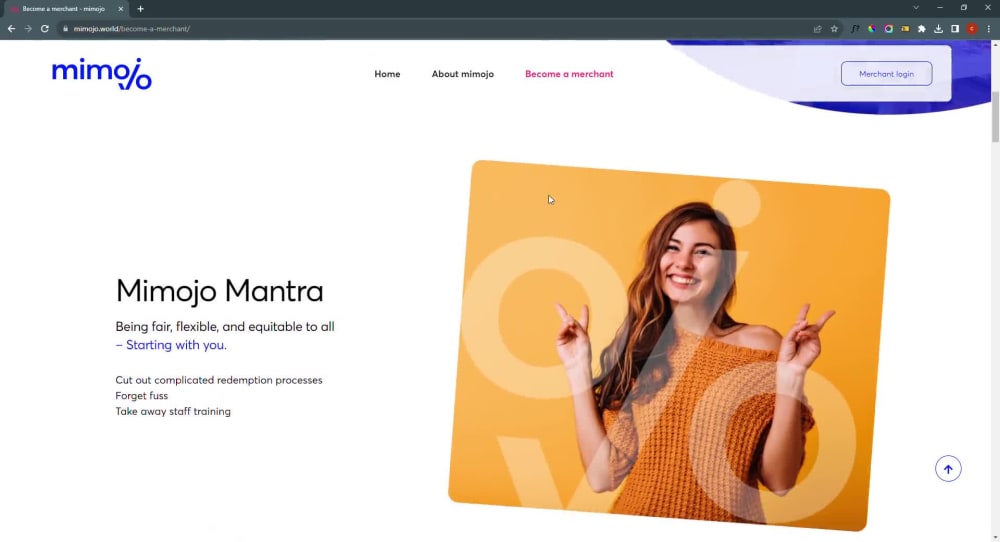 You will get Elementor Expert, WordPress Designer, WordPress developer, WordPress expert
WordPress Theme Starter
Home page + Contact Us Form
Number of Plugins/Extensions Installed

4
2 days
delivery —
Dec 9, 2023
Revisions may occur after this date.
Upwork Payment Protection
Fund the project upfront. Anurag gets paid once you are satisfied with the work.
Project details
Looking for Website Development in Elementor Expert Pro? I am here for your next WordPress Elementor Website.

Why hire you as a WordPress Elementor Expert? I did 1255+ website projects on Upwork.

If you Hire me as Elementor Expert Pro then you will get:

Starter Elementor Basic:
Custom Design + 2 pages include contact form + google analytics + Meta Tags SEO + Free Elementor License Key ($49)

Standard Elementor Pro:
Custom Design according to your details + convert into WordPress Elementor Builder + 6 pages include contact form + google analytics + Meta Tags SEO + Speed optimization + Free Elementor License Key ($49)

Advanced Elementor Master:
Custom Design according to your details + convert into WordPress Elementor Builder + 15 pages include contact form + google analytics + eCommerce in woocommerce plugin + Product upladoing Meta Tags SEO + Speed optimization + Free Elementor License Key ($49)

Elementor Expert - Elementor Website Designer - Elementor Pro Designer - WordPress Elementor Developer - Elementor website - Elementor landing page - Elementor website design - Elementor responsive website -website design - Web Design - Website Design Development
Website Specialization Business, Education, Entertainment, Nonprofit, Online Communities, Podcasting, Blog, Portfolio, Wedding, Forms, Job Board, Portal, Crowdfunding, Brochure, SaaS, Other
Supported Plugin Types Social Media, Gallery, Marketing, Analytics, Video, Events, Shipping, Forum, Music, Payment, Form, Chat, Map, Membership, FAQ, Customer Support, Inventory, Other
WordPress Plugins Contact Form 7, WordPress SEO by Yoast, Mailchimp, Facebook, PayPal, YouTube, LinkedIn, AdSense, Vimeo, ClickBank, OpenCart, WooCommerce, W3 Total Cache, All in One SEO Pack, Instagram, Gravity Forms, Twitter, Akismet, Amazon, AWeber, GetResponse, Elementor, WPLMS, WP Rocket, BuddyPress, bbPress
What's included
Delivery Time
2 days
6 days
12 days
Number of Plugins/Extensions Installed
4
8
14
Optional add-ons You can add these on the next page.
Additional Plugin/Extension Installed (+ 1 Day)
+$50
On Page SEO (+ 2 Days)
+$100
Extra Pages (+ 1 Day)
+$100
eCommerce add on (+ 5 Days)
+$500
Frequently asked questions
React NEXT Js | Shopify Expert | WordPress | WebFlow | Node js | MERN
Indore, India
- 1:18 pm local time
I am the Founder and CEO of ControlF5, a dynamic company specializing in a diverse range of projects spanning Shopify, Shopify Plus, WordPress, Webflow, Wix, React, Next JS and Node.js. With a relentless commitment to innovation and excellence, I have led ControlF5 in creating exceptional digital solutions for businesses worldwide, alongside an exceptional team of experts.

At ControlF5, our talented team combines their expertise in UI/UX design and development to craft seamless digital experiences. Whether it's building captivating e-commerce stores on Shopify, crafting immersive websites on WordPress, or developing cutting-edge applications with React and Node.js, our team thrives on pushing boundaries and exceeding expectations.

If you're seeking a partner to elevate your Shopify, WordPress, WebFlow, React JS, Next JS or Node.JS projects while prioritizing exceptional UI/UX design using tools like Webflow, look no further. At ControlF5, our team is ready to collaborate, innovate, and create solutions that leave a lasting mark in the digital world.

Key Skills:

** WordPress Website Development
** Shopify Store Creation and Customization
** React.js and Next.js Application Development
** Mobile App Development (iOS and Android)
** SaaS MVP Development
** Front-end and Back-end Development
** User Interface (UI) and User Experience (UX) Design
** Performance Optimization
** E-commerce Solutions
** Next.js Commerce
** Responsive Web Design
** Webflow Website Development
** Wix Website Creation and Customization

Why Hire Me:

I am dedicated to delivering high-quality solutions tailored to your specific needs. My expertise in a wide range of technologies and website development platforms allows me to tackle diverse projects effectively. I am committed to clear communication, meeting deadlines, and exceeding expectations. Let's work together to bring your ideas to life!

Availability:

I am available for full-time or part-time work, depending on the project requirements. Feel free to contact me to discuss your project and requirements.


Steps for completing your project
After purchasing the project, send requirements so Anurag can start the project.
Delivery time starts when Anurag receives requirements from you.
Anurag works on your project following the steps below.
Revisions may occur after the delivery date.
Website Design Phase
We create a preliminary homepage "mockup" based on gathered information, revise it as per feedback, and get approval to move to the next phase. The process includes receiving the initial design, making revisions, and approving the design mockup.
Website Development Phase
We will redesign the inner pages and commence developing the homepage using WordPress Elementor. After completion, we will upload it to a test server, and ensure it's mobile-responsive while optimizing its speed.
Review the work, release payment, and leave feedback to Anurag.